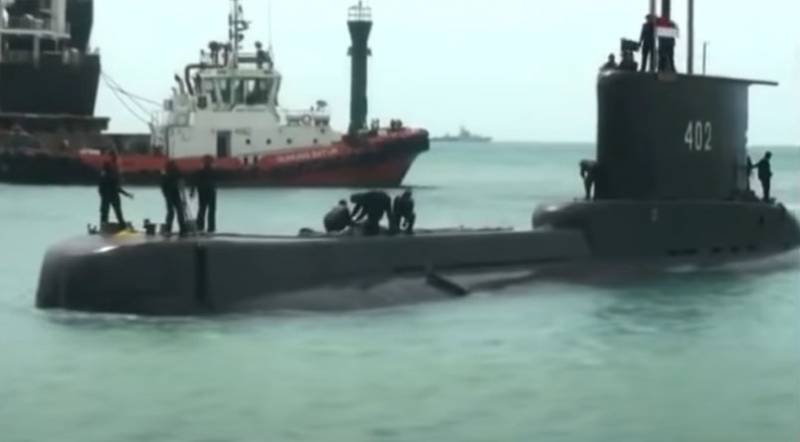 The chief of staff of the Indonesian naval forces issued a statement regarding the missing submarine Nanggala-402 this week. This is a German-built submarine that has been in operation since 1981. The Indonesian Naval Forces crew lost contact during an exercise north of Bali. There, the submarine conducted torpedo firing.
According to the Indonesian Admiral Margono, just a few hours ago (about 3: 00-4: 00 Moscow time), oxygen ran out on board the missing submarine, which made it possible to maintain the vital activity of the crew.
This statement is actually a confirmation of the death of Indonesian submariners. At the same time, there was no official and unambiguous statement about the loss of sailors from the Indonesian military department.
It is reported that one of the search brigades managed to find a source of electromagnetic radiation at a depth of 100 m. This is despite the fact that in the area of ​​the exercises, in which the submarine Nanggala-402 participated, the depths reach values ​​of 2,5-3 km.
At the moment, it is known that several ships with echolocation equipment are sent to the area of ​​registration of EM radiation, the source of which may turn out to be a missing submarine.
Earlier it was reported that the ships and auxiliary vessels of the Singapore and Australian navies were connected to the search operation.