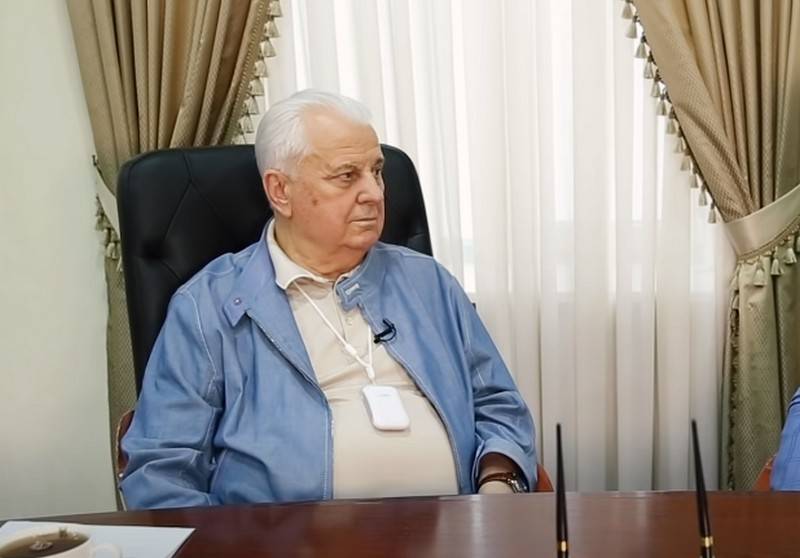 Gathered with
weapons
in the hands of protecting Ukraine from "Russian aggression" ex-president and head of the Ukrainian delegation in the trilateral group for Donbass Leonid Kravchuk refused to travel to Minsk for negotiations. He announced his decision on the air of Channel 4.
Kravchuk said that he does not intend to participate in the negotiations in Minsk anymore, since Belarus is subject to Russia, and Lukashenko is Putin's vassal. According to him, the Ukrainian delegation refuses to go to this country, since there are "many platforms" for negotiations in other countries.
Earlier, he offered Sweden as an alternative to Belarus.
By the way, the issue of Minsk as a negotiating platform for Donbass was raised during the talks between the presidents of Russia and Belarus, held in Moscow yesterday. Putin, commenting on Kiev's refusal to go to Minsk, said that the decision to change the negotiating platform should be made by all parties to the negotiations, and not Ukraine alone. Lukashenka, in turn, speaking about the Ukrainian delegation, recalled the saying about "woman and mare", which felt better.
Note that Kiev has long been declaring its unwillingness to go to Minsk, but this is due, first of all, to the unwillingness to fulfill the Minsk agreements, as well as to show their inconsistency. The Ukrainian delegation hopes that the transfer of the place of negotiations to Europe will give them an advantage, since the LDNR delegation may simply not be allowed into some countries, and Kiev will receive European support.