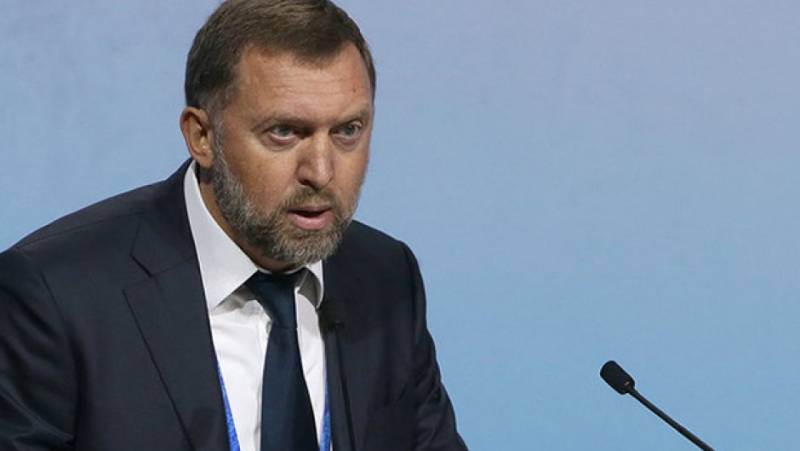 Everyone I don't owe
Russian billionaire Oleg Deripaska has deeply puzzled the business press in Russia, and not only in Russia, by applying the definition of quasi-default to the United States. It seems that the businessman has completely forgotten the default that happened in Russia more than twenty years ago.
It's a little strange, even though he had finished Pleshka for only two years then, he was already driving in full at Siberian Aluminum, which later turned into Basic Element. Recall that in 1998 there was no complete default in Russia.
Proceeding from the fact that the prefix "quasi" used by Oleg Deripaska means in Russian only almost, as if or even pseudo, there was no quasi-default in our country, which the Russian oligarch spoke of about the United States.
Something like a semi-default happened in Russia, when the refusal to pay the debts accumulated on the GKO-OFZ pyramid (recall - state short-term obligations and federal loan bonds), was in fact only specifically "ours".
Foreign creditors, as you know, suffered from the August events 23 years ago, as they say, to a minimum. Of the foreign investors, only those who seriously invested in securities, the record profitability of which could attract only speculators or gamblers, who had not played enough in MMM, really burned out.
Serious buyers associated with pension and insurance capital could not invest in the "Russian pyramid" of GKO-OFZ, by definition, this was not allowed by the strict American standards. However, even these standards did not prevent the famous funds Freddie Mac and Fannie Mae from going bankrupt ten years later, no less scandalous.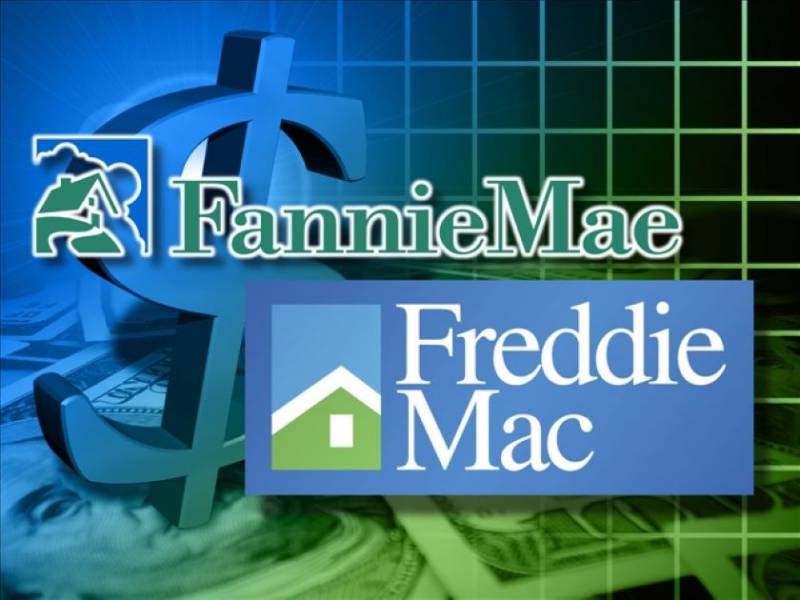 Why not, and why yes
Why has the co-owner of the essentially transnational corporations Rusal and Basic Element not dared to scare the Americans with a simple default? Actually, it would be nice to scare those who actually robbed him not so long ago, at the same time robbing the Russian industry.
But they won't be scared, "no," that's what is insulting, and our media will swallow this for a sweet soul. By the way, it is probably no coincidence that the business press is talking about the "robbery of Deripaska" or even "American nationalization", and together with it - our publication (
Fire, water and aluminum pipes
), wrote still a little less actively than about the last maxims of the businessman.
But this was by no means because then he had not yet been squeezed out of the top lists of the richest Russian entrepreneurs. One of the most influential Russian oligarchs, whose business more than half has a very indirect relationship to Russia, has become very active in the media space in recent months.
Apparently, this is due to the fact that his hands are now practically not tied, and it is easy to say "yes". And Oleg Deripaska finally came to his senses after his personal quasi-default. After all, almost everything for which he could seriously fear before, in fact, got out of his control.
The businessman, who is generally not easy to call Russian, stated quite self-confidently that
"An increase in US borrowing in foreign markets may lead the country to a quasi-default."
I was really surprised - to be honest, more than half of the American debt is in a state of quasi-default and now.
Not a dollar, not a cent
Dealing with Deripaska's short speech, one cannot ignore the very structure of the large US debt, which Voennoye Obozreniye also wrote about more than once (
Washington: two hundred years with outstretched hand
). So, in front of its own citizens, the American government is constantly playing in a neat debtor.
In any case, she always paid the due interest and will pay regularly. But foreign creditors from overseas are never guaranteed anything - to lend to the states is the right of any citizen of the planet.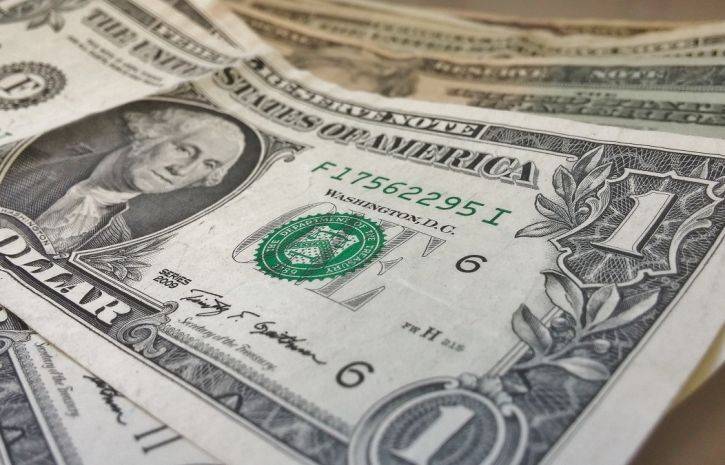 For this purpose, firstly, trillions of dollars are launched all over the world as primary level IOUs, moreover, receipts that are getting cheaper every year. The dollar at the beginning of the XNUMXth century was dozens of times higher in purchasing power than the current dollar, but this does not bother or scare anyone.
But this is a quasi-default. Continuous only. And secondly, a wide variety of American securities circulate around the world, from traveler's checks to federal loan bonds and shares of companies and banks. If they also rise in price, then only locally, and in the long term, this is also an object of quasi-default.
This is not Russia
Oleg Deripaska, most likely, is offended that, having actually given the Americans a lot of his assets, he will not be affected in any way by the next package of measures to stimulate the US economy. But there, according to his own estimate, the price of the issue is more than a trillion dollars.
In Russia, with all the anti-crisis and anti-sanction programs of support, Deripaska's structures are on the first lines in the lists of "supported" from the state treasury. And in the United States, there are no special lists, and if the same structures appear, then this does not concern our sufferer.
Deripaska, however, is interested in where Biden is going to take that same trillion from. It's hard to believe that this really matters. To legalize the next throwing of hands into other people's pockets is something that Washington knows how to do better than others.
And even if the US national debt is already approaching $ 30 trillion, which does not seem to bother the Russian businessman too much. He himself made it clear that no one is planning to reduce debts, although Biden's predecessor in the presidency, the completely banned Trump, was just starting to fight for reduction.
Anyone can actually predict a quasi-default for the United States. The forecast is not a performance obligation, especially since it may even come true. You never know who and for what the Americans will decide to "forgive" their debts. A series of color revolutions in the Near and Middle East, and even how Yugoslavia was bombed, shows that it is as easy as shelling pears.
It remains to draw the attention of readers to how our "protector of the people's good" admitted that he really
"I would like (the money was taken) from the budgets of the political adventurers of the State Department and the hawks from the Pentagon, but it doesn't look like it. These people feel quite comfortable under the new administration. "
We have great doubts that Russia is very different from the United States in this respect. Well, thanks to Oleg Deripaska, at least in some ways we are similar. We also thank him for placing his hopes on the Chinese digital yuan - another hero of our publications (
Yuan with a human face. Who's Afraid of Chinese Cryptocurrency
).
The spread of the digital yuan, according to Mr. Deripaska, will help our country get out of the press of sanctions. And all because the digital Chinese yuan, apparently, "
will seriously move the dollar in world trade
».
For our part, we note that the yuan, despite such a possibility, may at the same time "help" Russia to find itself under a different pressure - already the Chinese financial and economic expansion.