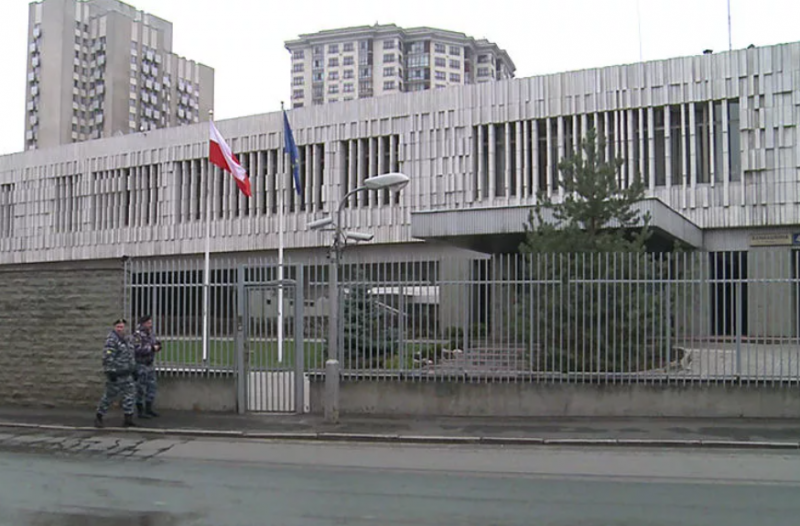 Russia responded to the expulsion of three Russian diplomats from Poland, declaring five employees of the Polish embassy in Moscow persona non grata at once. The corresponding note was presented today to the Polish Ambassador Krzysztof Krajewski.
The Polish ambassador was summoned to the Russian Foreign Ministry today, where he was protesting against the unjustified expulsion of three Russian diplomats from Poland. Krajewski was handed a note of protest and was informed that five Polish diplomats had been declared persona non grata. They will have to leave the territory of Russia by May 15.
Russian diplomats were declared persona non grata in Poland right after the US announced the imposition of sanctions against Russia and the expulsion of diplomats from Washington. Although Warsaw said that the reason for the expulsion of Russian diplomats was some kind of "violation of the conditions of diplomatic status," it can be argued that this was an order from Washington, which Poland was in a hurry to fulfill.
Now the diplomatic scandal continues in the Czech Republic. In Prague, they announced the expulsion of 63 employees of the Russian embassy, ​​in Moscow they demanded that the Czechs reduce the number of employees of the embassy for "parity." And since the Czechs are now prohibited, like the Americans, from recruiting Russian employees, they should only lay off their own citizens.
Another response will soon be heard to the actions of Slovakia, which expelled three Russian diplomats "as a sign of solidarity with the Czech Republic."