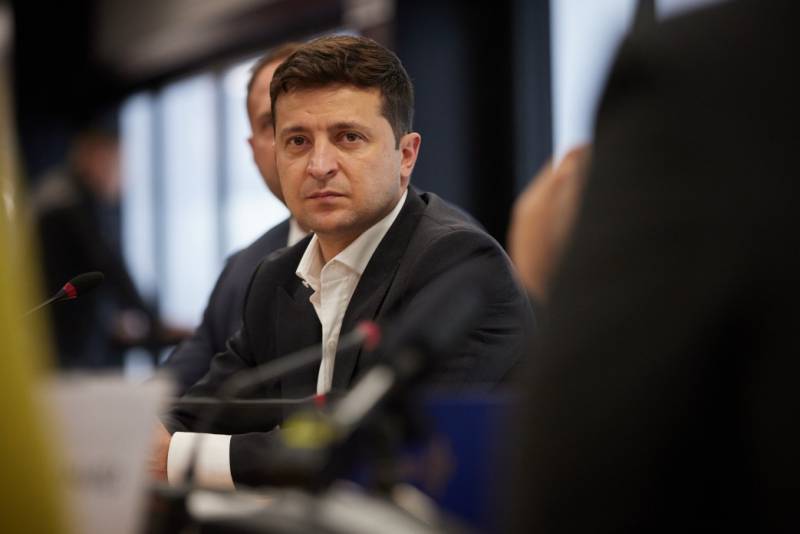 President of Ukraine Volodymyr Zelensky will definitely respond to the invitation from the President of Russia to visit Moscow. This was stated in the office of the Ukrainian president.
Volodymyr Zelenskiy has finally responded to Putin's invitation to visit the Russian capital "any time" sounded yesterday. Or rather, it was not he who reacted, but his press secretary, Yulia Mendel, who brought Zelensky's promise to the press. The President himself continues to be in thought for the time being. And when the answer will be heard, it is also not clear.
Zelensky's silence can be understood, the invitation was sounded, but how to act in this case, so far no one has suggested. The president of the country will not follow the advice of the same Arestovich, who generally ruled out the option of negotiations with the republics of Donbass.
If we put aside the statements of various Ukrainian politicians and experts who have labored on various shows, then there are simply no statements from the official Kiev, and a lot of time has passed since Putin's statement. Do not count as an answer a promise to answer.
Recall that on April 22, Vladimir Putin, commenting on Zelensky's video message, said that he was ready to receive the President of Ukraine in Moscow "at any time" if he wants to discuss the problem of bilateral relations. And if he wants to talk about Donbass, then he has to go to Donetsk and Lugansk.