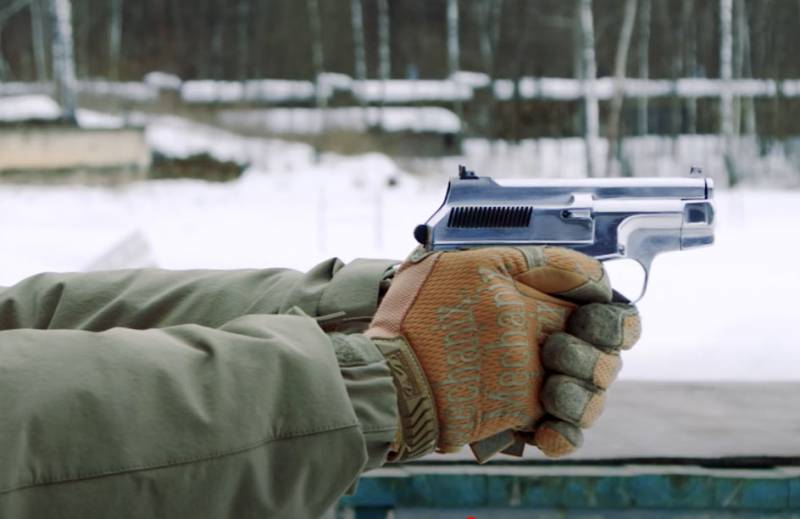 In 1983, a new pistol entered service in the USSR. It is a self-loading pistol with the provision of silent and flameless firing, designated PSS. He is known as "Wool" or PSS "Wool".
Distinctive features of this rifle
weapons
such that it is suitable for discreet wearing, than managed to gain popularity in the ranks of the Soviet special services.
The small size of the pistol and the peculiarities of shooting from it are based on the use of a special cartridge. It's about the SP-4 cartridge. These special cartridges differ in that the powder gases are cut off in the case itself. This fact made it possible to achieve such specifics as the absence of a muffler. It would seem how a pistol without a silencer can shoot silently, but it was the SP-4 special cartridge of 7,62 mm caliber that allowed the Vul PSS to do this.
The weight of the equipped special pistol is 850 g. The provided rate of fire is 8 rounds per minute with an aiming range of 25 m. Such parameters allow the use of the Vul PSS during special operations, for example, in confined spaces. The pistol is used as standard armament for a number of special units.
A detailed overview of such weapons is presented on the Lazarev Tactical channel: