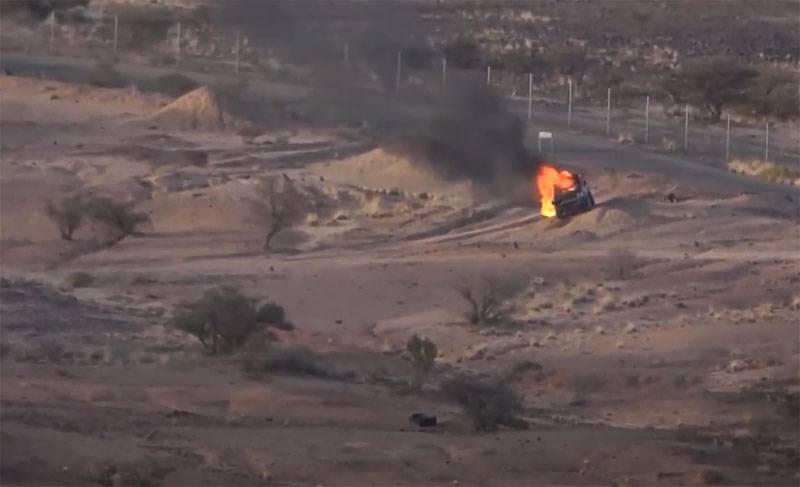 Reports are coming from Saudi Arabia that the southern part of the country has been attacked with shock drones. Reports indicate that the drones were fired from the border areas of Yemen by Houthi rebels.
The Saudi military command says it has intercepted two drones belonging to the Houthi group, which, it adds, are "supported by Iran."
We are talking about the so-called "kamikaze" drones. The first drone was aimed at one of the objects of the city of Khamis-Mushait, the other at Jizan.
The total number of drones fired across Saudi Arabia has not been officially reported. Accordingly, there is no data on how effective the actions of the Saudi air defense crews were. Based on unofficial data, there were three drones.
Information resources controlled by the Houthis write that the Ansar Allah units (as the Houthis themselves call themselves) were able to stop the advance of Saudi troops in the central part of Yemen. We are talking about territories that are rich in oil and for which the most active battles have been going on in recent weeks. At the same time, it should be noted that there is no united front in this area, since the Houthi units most often use the tactics of multiple strikes against the Saudi coalition troops from several directions. Therefore, the term "offensive" can be very conditional.
It can be assumed that the attempt to attack the cities of Saudi Arabia with the help of drones could become a diversionary maneuver to strike at Saudi troops in Yemen itself. The number of casualties among the coalition troops is not reported.