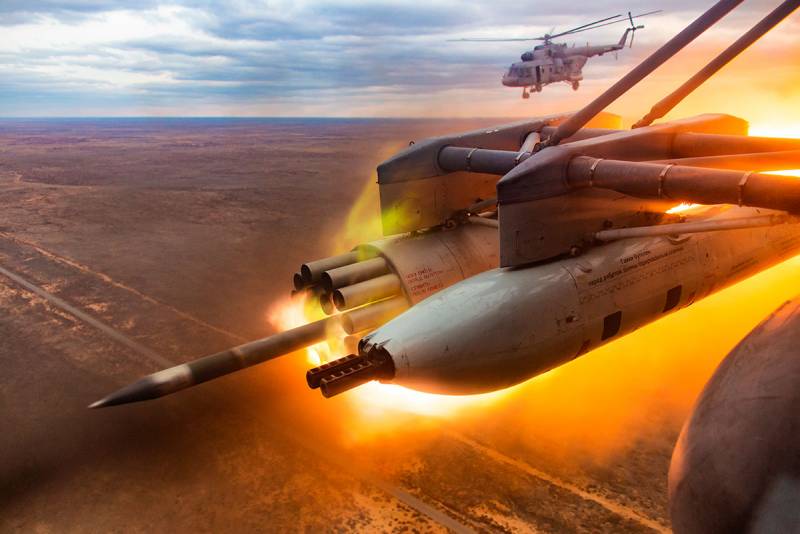 The newest
aviation
The S-8OFP Armored-Gunner missile will begin to be serially supplied to the troops no earlier than 2023. This was told by the executive director of "Tekhmash" Alexander Kochkin.
According to him, which leads
RIA News
, The Ministry of Defense has not yet accepted the missile for service, the documents for it are being approved. Until these documents are signed, the military cannot purchase ammunition, despite their desire. Taking into account all the bureaucratic delays and manufacturing technology, there is no need to wait for serial missiles before 2023.
Unguided missile "Armor-piercer" completed state tests in 2018, in 2019 a batch of missiles was launched for experimental military operation. It was supposed to be put into service this year, 2021. At least that was the plan and it was talked about in "Techmash". The reasons for this shift are unknown to us, perhaps there are objective reasons for the long adoption of the missile into service.
As previously reported, the S-8OFP "Armored Boy" missile should complement the S-8 unguided missile family for use from aircraft and helicopters (Su-24/25, Mi-8 and others). It is designed to destroy light armored vehicles and surface ships at a distance of up to 6 km. Its peculiarity is that, depending on the task, it can explode when it hits an obstacle, in front of it or behind an obstacle. The caliber of the S-8OFP rocket is 80 mm, i.e. the same as its predecessors, but the charge power is much higher.