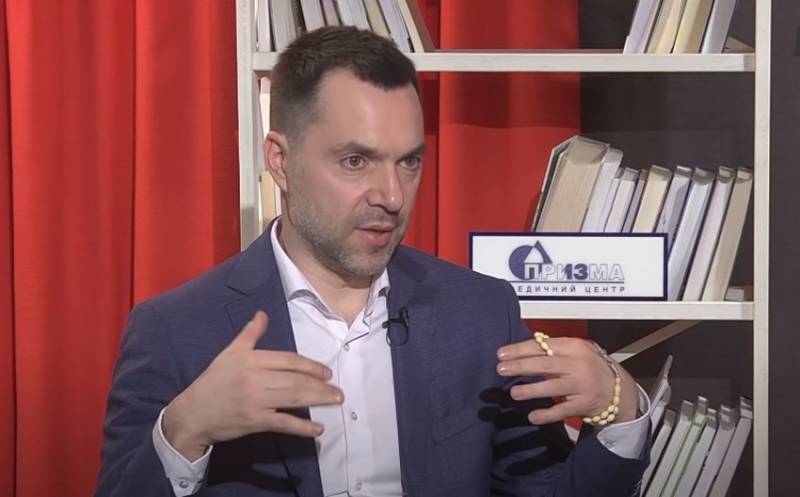 Kiev responded to the proposal of Russian President Vladimir Putin, who suggested that Zelensky discuss the Donbass problems with Donetsk and Lugansk, stating that there would be no negotiations with the republics. This decision was voiced by Oleksiy Arestovich, advisor to the Ukrainian delegation in the trilateral group.
According to Arestovich, Kiev does not intend to conduct any negotiations with the republics of Donbass under any circumstances. Thus, he kind of made a decision for the president of Ukraine and the government, just like that, "chopping off the ends." It is clear that it is not Zelensky who decides in Kiev, but neither Arestovich. Even so, it was clear that Putin's proposal would not pass.
On the refusal, Arestovich decided not to stop and immediately accused Putin of recognizing the self-proclaimed republics, which, in his opinion, meant a "practical exit" from the Minsk agreements. According to him, the Russian president, when he spoke about the meeting with Zelensky, said the DPR / LPR, which he had never done before. Arestovich is convinced that this is a confession.
While Arestovich and a bunch of other Ukrainian politicians on all kinds of shows shared their visions of the situation after Putin's words, Zelensky himself proudly remained silent. It is clear that he will not go to Moscow, despite the cordial invitation of the Russian president. The radicals will not forgive him for this, nor will the curators from Washington and London. However, his refusal could lead him to a premature loss of power, since now he has at least some chance to rectify the situation with Donbass, but he will not use it.
By the way, the leaders of the DPR and LPR announced their readiness to meet with Zelensky "anywhere in Donbass."