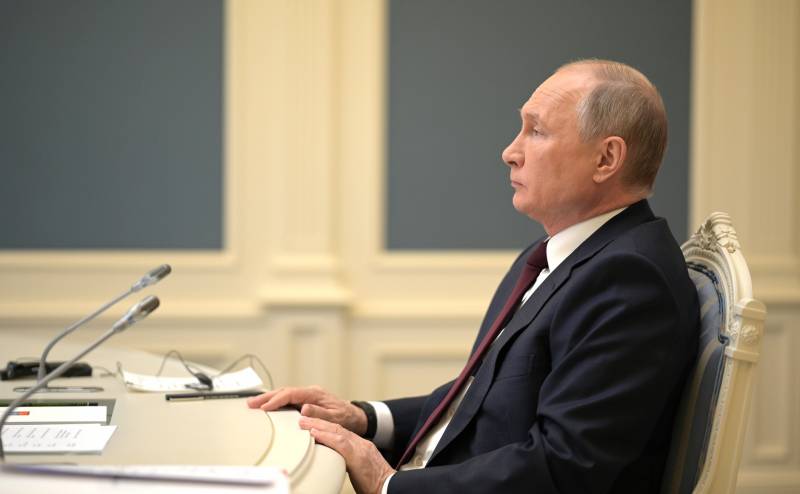 It became known about the proposal coming from Moscow to Washington in political and diplomatic terms. We are talking about the exchange of guarantees between Russia and the United States. What kind of guarantees are we talking about?
Referring to sources in the Ministry of Foreign Affairs of the Russian Federation,
RIA News
report that the Russian authorities are offering their American colleagues to exchange guarantees that each other will not interfere in the internal affairs of states. So, from Russia comes a proposal to restore special channels of data exchange to prevent cyberattacks on certain computer networks and systems of the two powers.
It is proposed to restore a productive dialogue on the issue of international information security.
At the same time, the Russian proposal included the word "reset" in relation to Russian-American relations in the security sphere. Previously, such a term was used in the early period of the presidency of Barack Obama, whose vice president was Joe Biden.
The Russian Foreign Ministry notes that guarantees of non-interference in internal affairs will help reduce the level of tension in bilateral relations, which will be positive for virtually the whole world.
The proposal emanating from Moscow also contains words about the possibility of providing each other with guarantees and political commitments not to launch a first strike in cyberspace.
Against this background, it is worth noting a fragment of the briefing by the official representative of the Russian Foreign Ministry Maria Zakharova. One of the journalists asked her about her attitude to the opinion of experts that the preparation of the meeting between Presidents Vladimir Putin and Joseph Biden is not being done by diplomats, but by security officials - Patrushev and Sullivan (National Security Adviser). To this, Maria Zakharova noted that the US State Department is still not staffed with employees who could carry out the relevant procedures.