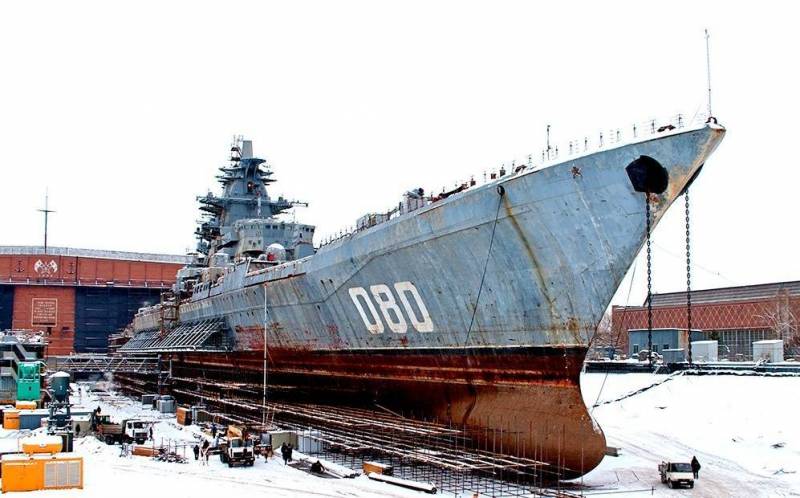 Recently, very strange and extremely controversial articles began to appear on VO, such as:
Does Russia need a strong fleet
?
Which is more useful: Admiral Nakhimov or ten brawlers
?
and others. In this regard, perhaps, I will repeat myself in some way, but I will try to reasonably analyze and answer within the framework of a series of articles what we need and why, using exclusively open sources, logic and articles with topwar, since it hurts me too soul.
The key to the problem
What is the fundamental problem of some authors and some people?
In a misunderstanding of the aspects and the fact that now they do not fight by the number of bayonets,
tank
hulls or ships of the line that line up in two lines and kick each other with cannonballs from dawn to dusk, and where the sailors are convicts and bandits (Hello Royal Navy!).
By the middle of World War II, it became clear that it was possible and necessary to solve problems as efficiently as possible and to attack or defend against the enemy.
comprehensively
... The interaction of different types and types of troops, their maximum interconnection calculated in seconds - this is the secret of success.
Differences from this on
navy
- there are none (by the way, they understood this there before the others, squadrons always consisted of different types of ships). Moreover, now each ship is a whole regiment, or even more, with a bunch of various weapons that need to be deployed in time, between which you need to interact, all this needs to be controlled, and ideally - to unite with other ships in a network and act as a single the whole, organizing a joint air defense order or, say, a missile attack from different points on the target, providing an approach from different directions and placing the maximum number of missiles in the minimum time to saturate the enemy's air defense.
What was the best connection at sea in WWII?
A new word in the world of tactics - AUG. And she was good not only because she was able to provide intelligence, a massive raid
aviation
on land and sea targets beyond their reach to the AUG itself. But also the fact that, for example, it provided an order for PLO (destroyers) and an order for air defense with a powerful curtain of shells with radio explosions. Moreover, the battleship did a lot, there was simply no more powerful air defense barge, powerful radars, a stable platform, a large number of 127 mm barrels with radio blasting (and 40 mm bofors too, of course). And also the processing of the coast (again, battleship and cruisers - moreover, by the Vietnam War, battleships became cheaper to use than an air wing, when working on ground targets - and clearly cheaper than the Tomahawk CD later).
Sound familiar?
A systematic approach, the use of various complexes and ships, their interaction ... Oh, yes, now it is still precisely the AUG that is considered the most effective combination of the fleet. The battleships, however, were mothballed, but submarines were added. And the most interesting thing is that in fact it is possible to train one crew of one ship, but ensuring the interaction of several ships is the task of the level of training of one ship squared, plus a time delay for communication. And the more units - ships, planes, boats - the more complicated it is. Now it is solved by BIUS - combat information and control systems, powerful computers and excellent communication. And this simplifies the matter a little, but the essence remains the same. As well as now, their correct interaction significantly increases efficiency - after all, a target that has been detected from two radars will be accurately determined much faster, it will be more difficult for it to hide behind interference, etc.
In the modern world, as I said above, a ship is a whole system, consisting of many things and capable of solving multiple tasks. This system is based on a platform - a hull of a certain displacement, with a specific power plant. And then comes the LEGO constructor, in its essence - you can build into a given displacement a certain number of detection and guidance systems, weapons, ammunition to it,
armor
, engine part, fuel (and accordingly - and cruising range), helicopters and landing boats.
And it's not bad that it can be built, for it to move, the systems to work,
weapon
fired, and even at all - but how? In front of someone there will be such a tub and defenseless, right? To arms - more ammunition. Moreover, for the best price, and even the crew to be comfortably accommodated and well trained. Yes, and so that serially - after all, one, even a large ship cannot be in ten places at the same time, and even, God forbid, it sinks or drowns - horror, we still need it!
Well, everyone should build the largest ships possible? After all, the most and better quality will fit? There is not enough money, even if you want to. Actually, this is how the classes of ships, projects and their specialization within these classes are born. Highly specialized ships or the most universal ones are being built.
In attempts to get away from this, controversial decisions are born. Like these: let's squeeze the frigate's armament into the displacement of the corvette, and build them twice as much - after all, they are twice as small! What doesn't fit? Well, let's reduce the ammunition (BC), remove some of the weapons, put it in a smaller class. But so that it was, so that they could say - more powerful than competitors a class higher! This is how all sorts of 20385, 20386 and other "hybrids" appear, which seem to be a frigate, almost a destroyer, but at a price they are almost as big as a frigate! Ammunition - the cat cried, the radar cannot provide target illumination for the air defense complex. And none of the assigned tasks can be effectively solved
they can not
.
What is the truth?
And the truth is, you have to start with cost / performance decisions. From the fact that the more tasks, the more systems are needed, the more a ship is needed for them, the more powerful the power plant is to accelerate such a body, provide more powerful radars. According to the latest information, the new AFAR radars based on gallium nitride elements of PPM (transceiver modules) are almost several times more effective than the old ones. Several times, respectively, more expensive. And they require 2,5 times more energy. And how, if suddenly we can produce them, can we replace such APMs, for example, the radars of the Zaslon complex at 20380?
Will there be enough generator capacity for him? Or on the ship, when the radar turns on, the light will go out, the speed will slow down and the GAK will be cut down, for example?
Yes, I'm exaggerating now. But, I hope, the idea was conveyed. That is why now there are different classes of ships. Or those who can afford it fill the fleets with large, versatile ships that can really safely ensure the operation of all their complexes and their deployment with normal ammo, with comfortable crew accommodation, with the maximum number of tasks. And they build them in series, large, which reduces their cost (Arleigh Burke). And they can be modernized - there is a supply of space and energy, there is a resource.
We cannot, alas, economically approach the solution of problems globally, that is, the most multifunctional ships capable of solving any problems. Yes, destroyers (or missile cruisers, according to our classification, rather) are cheaper to build. Yes, they are better. But, alas, even taking into account the price / quality ratio, we will not be able to build them as many as necessary to close all the holes with them. It's right. But is it worth giving them up at all?
There was a brilliant idea here that you can build
lifeboats with machine guns
, uh, Buyanov with Calibers, and say that this is the best option. And even better than one TARKR "Admiral Nakhimov" -
Which is more useful, "Admiral Nakhimov" or ten "Buyans"
? By the way, they seem to be compared with the modernized Nakhimov, and examples are given in the form of Peter the Great, that is, the version before modernization ... It's not clear. But okay.
To begin with, I will answer this opus in the first article of the cycle.
The idea, of course, is interesting - we can build 10 Buyans, and cheaper, and they will perform more and better tasks. But there is a nuance: when 10 brawlers meet with 1 TARKR (heavy nuclear missile cruiser), the fact that the TARKR will win is not even discussed.
Moreover, the fact that it is
gunboat
missile boats (MRK, or small missile ship, not even a boat). And nothing more. They will be sunk by any diesel-electric submarine (diesel submarine), aircraft or helicopter with an anti-ship cruise missile (anti-ship cruise missile) and anything larger than themselves.
The author somehow forgets that they do not carry either air defense (air defense) or PLO (anti-submarine defense) - see.
Buyan-M
... And that their combat value in a naval battle is near-zero. Because they have launchers. By the way, only on "Caliber" - after all, never from these RTOs there were no "Onyx" firing, in addition -
Information about PU 3S14 from the manufacturer
... The subsonic caliber in the anti-ship missile version is a terrible thing. Good, but not "Onyx", as he cites in the article. And also: the radar is much worse there. And it stands lower, the launch platform is less stable. It is trite - 1144 will see it earlier and further, it will simply crush it with electronic warfare interference, it will drown it guaranteed.
But can they even drown a dozen Buyans "
11442M "Admiral Nakhimov"
"? Well, hypothetically?
Consider a version?
Missile attack
In the XNUMXst century, the most probable and dangerous attack at sea is a missile one. In order for it to be successful, because most targets have some means of defense against it, they try to make it secretive, ensuring the minimum time of arrival of missiles after their detection, and mass - after all, one, two, etc. missiles can shoot down. How many missiles do you need for a particular target? How to calculate it? How can this be ensured?
Let's try to calculate it simply: how many missiles can RTOs fire at Nakhimov, and how will he answer from the air defense / missile defense systems? We believe that 1 anti-ship missile system needs two missiles (anti-aircraft guided missiles). And that the guidance systems that those that those have are quite perfect. And they will be guided where necessary.
If provided
secretive
launch, anti-ship missiles fly over the water at a dozen meters and will be detected only after leaving the radio horizon. That is, suppose we have
Yes
a satellite system that can track ships in real time, and no one interferes with it, and it guides the anti-ship missile system, and they go to the point where the cruiser is currently located, capable of exchanging 60 km / h. And the enemy has such a system
no
, and he is blind, and does not see a bunch of RTOs 220 km away. Or do we have what? Right. What the Russian Navy does not have are normal naval reconnaissance aircraft with a target search range of 300+ km. Since the "long arm" "S-200F Fort-M" hits 300 km, and Polyment-Redut - 150 km according to the "passport". Only, according to the "passport", the 9M96E2 missiles are included there, and this is the same 200 km. The exact information will be known after the descent of Nakhimov.
The satellites, even if, for example, restore the Legend MRCC, can provide information about the location of the target, once in what time? At two o'clock? Per day? The information will become very out of date. Even at two o'clock - an ideal option, we can predict the place where the target will be, prolongation of the route and theories about where the ship is going and what it has forgotten there. How many Caliber will fly at 190 km subsonic - about 11 minutes? During this time, the ship at full speed will change its position by 10 km. And in two hours? 100 km? And how to shoot at him, if he can go these 100 km in any way, in any direction, giving an area of ​​his approximate location with an area of ​​31416 km²? But we are simulating a situation when, for some reason, there is data about the cruiser. He relies exclusively on his systems.
By the way, in this simulation, the most advanced missiles for such an attack were used - a huge advantage of the "Calibers" in the "PKR" version is that they go quite low in the flight phase to the target, and in the final phase the target attacks, firstly, are divided (the head part is separated, it still needs to be tracked, re-targeted, etc.), and secondly, they switch to three speeds of sound. Even the LRASM - the most advanced US anti-ship missile system - cannot do that. With hypersonic and supersonic missiles, a separate
история
, due to the fact that they fly fast, but high.
According to the information on the Kalibr anti-ship missile system (not to be confused with the "Caliber" for coastal purposes), the range is 220 km, due to the radio horizon, it will go ± 42 km from the cruiser, and 30 km from it, it will accelerate to about three strides, cm.
3M-54
... I do not see here a record about the ability of "Calibers" to come together for an attack with a minimum gap. Judging by
video launches
, the delay between the launch of the anti-ship missile system is about 5 s, which means if
all
10 ships will start firing at the same time: there will be about 10 missiles in a wave, the delay between waves is 5 seconds, 8 "waves".
Through simple calculations, we get 30 (flight time at 2,9 M) +46 seconds (12 km before this moment at 0,8 M). 76 seconds for each wave from the moment of detection.
Let's say it takes time to recognize, to alert and start the complexes. Let's also take into account that at 2,9 M, it does not immediately accelerate, but a few seconds ... Let's leave 50 seconds of flight for the battle itself, for repelling a rocket attack for each wave. Since the gap between the waves is 5 seconds, we also take this into account. The total is 90 seconds.
We will discover this happiness with the help of the Poliment radar, each antenna post of the PAR which can simultaneously accompany 4 targets and direct missiles at them. After that, shooting at targets will begin. He will find it at a distance of the radio horizon. The anti-ship missile is at a height of 20 m, the height of the antenna post on the Project 1144 ship is conventionally 35 meters. If someone knows for sure - write, we will count.
In our case, this is 42,82 km with the radio horizon of a pure ship - 24,38 km (if it had already spread at the very edge of the water) -
Radio horizon calculator
... Consider how and in what order the ship will attack incoming anti-ship missiles:
Far zone (> 50 km)
: S-300F / Polyment-Redoubt "maximum distance" in version 9M96E2 / 48N6E2 - in this case it will not be very useful, not his path. Removing the highlighting (since it is unrealistic to attack without it, as I explained above) is his part. An attack of high-flying (or flying on the march of the same Caliber of other versions - they fly on the march by 50 m, if far and for a long time) - this is his path, from 25 km to 25 m he intercepts -
Polement Redoubt
.
Medium or collective defense (<50 km)
: Polyment-Redoubt with 9M96E missiles (from 50 km, semi-active guidance, in the final section includes an active radar guidance head (ARGSN, in other words), the ship's BIUS gives it target designation at the start, then the missile captures the target and then acts "by itself." with 9M100 (from 15 km, with the same seeker). That is, the ship will give the control center for 4 missiles in case they all come from one side. It will fire 2 missiles each - for a guarantee, on anti-ship missiles, and will give the control center for the next 4. Full launch of missiles - 1 s, respectively, 20 s for the first wave. The delay between waves is 5 seconds. That is, we spent 20 seconds, the first wave was completely "worked out" in 42000-5280 (0,8 M x ​​20 s) = 36720 m from the cruiser.
The second wave is at 31440 m, in 40 seconds. SAMs fly towards anti-ship missiles at a speed of 1 km / s. And if the RCC
not
maneuver, then the approach speed is 1260 m / s. At this speed, they only need 33 seconds to meet. But here's the nuance - from 30 km (20 seconds after the start of the first missiles) the Caliber anti-ship missiles separate the 2nd stage - warheads, and accelerate to 2,9 M. Already 2 km / s the oncoming speed, already 5 seconds will remain on the "meeting" from the moment of reaching such a speed (anti-ship missiles at 30 km, missiles - 20 km from the ship and 10 - from anti-ship missiles, respectively, 5 seconds per meeting).
How to calculate whether the missile defense system will be able to track such acceleration and hit the target? How long will the adjustment take?
I dont know. Again, the target's RCS is unknown. We need an adjustment from the ship, a new prolongation, a new meeting point, the missile defense system has traveled about 20 km so far. The stock of its kinetic energy should be enough to change course and intercept, we can retarget it. It takes time.
But, let's say, we retarget, spend another 3 seconds per wave for illumination, shoot down 80%, and then let the air defense of self-defense and the 9M100 in its composition be dealt with. And "Polyment-Redut" works further in the far zone. While the first three waves required adjustments, time passed (6 s, from the moment the anti-ship missiles reached 2,9 M). The first wave (the remaining 20% ​​of it) is already 24 km from the ship. Conventionally, after reaching such a speed of the anti-ship missile system, it will be caught and adjusted just up to 20 km. Having made the decision that all anti-ship missiles on the approach are of the same type, and having predicted their flight, they will be able to correct in advance, displaying the missile defense system correctly initially, exactly at the meeting point.
By the 3-4 wave, will systems or people figure out your rates? Then 100% of each wave, starting from 4, will be able to attack the 20 missiles, spending only 20 seconds (by the way, if we launch missiles from different launchers or from different, distant launchers. Then 2-4 missiles leave at the same time - the waves will end earlier , Anti-ship missiles will not reach the ship.) But well, let's say, 1 per second, and from 20 km the air defense zone of self-defense is connected. By the time of approach to it, 24 anti-ship missiles out of 30 from the first three waves were shot down. It has passed.
The next step:
Air defense self-defense (<20 km)
: 1144 carries 6xAK-630 or in the new version 1144.2M (Nakhimov), according to rumors - 4-6x
Pantsir-M
, which gives a much higher density of fire from 4 km (actually ± 1,5 km), and in addition - 8 missiles with a range of 20 km. Just the same ones created to intercept anti-ship missiles (Pantsir's problems have already been covered, but, alas, no one has adapted the Tor-2M missile defense system in inclined launchers in the ZRAK-i). It is this complex that will be responsible for intercepting anti-ship missiles at the final section. 4-6 launchers (that is, 3-4 on board), with separate target tracking, will provide simultaneous shooting of 3 anti-ship missiles
additionally
to Redoubt, the next 20 seconds, that they will be in the area of ​​20 km. Plus, in the final section from 4 to 4 km, the cannons will fill the entire space in front of the ship with lead.
Are there any chances of hitting 1144.2M in this situation?
Wave 4 will "finish" saturation with a purely "Redoubt" within ± 60 seconds after the start of the battle and 10 seconds and 10 km before approaching the target. Further, most likely, there will be distribution, it will be necessary to intercept 50% - 5 missiles, launching 10 missiles - this is 10 seconds. 5th wave in 15 km. We will intercept her 5 up to 5 km, 6 - already end-to-end, 7, 8 - only partially. Let's roughly assume that for the Carapaces there are:
1st wave - 2 missiles.
2st wave - 2 missiles.
3st wave - 2 missiles.
4th wave - 0 missiles.
5th wave - 0 missiles.
6th wave - 1 rocket.
7th wave - 3-4 missiles.
8th wave - 5–6 missiles.
ZRAK (3 pieces) with 24 missiles and 3x2x30-mm cannons will be able to intercept this?
I think yes. Moreover, it will start working from 20 km, that is, it will have 20 seconds for each wave, there will be no oversaturation of launchers (launchers). The oversaturation of the trunks is also unlikely, only the last wave has a chance.
Yes, this is an approximate calculation based on the mathematics of "timing", figures from open sources. And it does not pretend to be reliable or super accurate. There are a huge number of nuances, from the performance characteristics of the ARGSN SAM to the accuracy of the ZRAK and the theory of probability, which predicts the hits of 30-mm projectiles and the consequences from them in the 2nd stage of the 3M-54E anti-ship missile system. We are not the last instance, which knows everything thoroughly.
I made this calculation to show you how many nuances you need to take into account and how approximately a missile attack and its reflection from such a cruiser will proceed. But the breakthrough of the echeloned air defense / missile defense, which is equal in filling to the S-400 / S-350 Vityaz division, plus the division, apparently, and Pantsirey (I did not find the size of the division for them) is not an easy task, which I showed above ... And then, let's say, they get there. And how many warheads of 220 kg equivalent do you need to sink or disable a cruiser of 25 thousand tons? It depends on the place, on the systems that will be behind this place, on the laying of cable routes, on the protection of electronics from short-circuit, on a huge number of nuances.
No, maybe these missiles were taught to regulate fuel consumption or maneuvers that would provide a one-step approach to the target (well, coordination with each other with the exchange of information)? And the situation will happen:
"It is known to all as two times two -
Even a lion is extinguished with a crowd.
But here's the nuance, even if 10
Buyan-M
gather together and attack from Nakhimov, then the "situation" will be in any case: they will not be able to repel the raid of the already supersonic anti-ship missiles "Onyx" or simply missiles (the mass of the warhead 48N6E is 145 kg, and there are 96 of them in the launcher). (On each Buyan-M, for comparison: 1 Duet, count, 1 double AK-630, or, however, while on
not
built - 1 Armor-ME). AK-630-2 "Duet" will work too late, even large fragments from a missile of ten tons at a speed of Mach 3 can seriously damage these ships. And "Flexible", in general, is not intended to intercept targets at a speed higher than the speed of sound.
Minute finance ...
So what is it,
Roman Skomorokhov
offered to throw almost a hundred billion rubles down the drain ?!
But one ship 21631 costs 9 billion rubles. Which, by the way, is not clear if
22800
costs 2 billion rubles apiece, but in fact - the same MRK with the same ± 100 tons of displacement and armament.
By the way, a 1 Caliber salvo is ± 110 million rubles, if it costs like the American analogue, which was churned out cheaply, cheerfully and in a circulation of thousands. Consequently, a hypothetical attempt to drown Nakhimov took ... 8 billion rubles?
How do you like this arithmetic and comparison?
But in terms of shock capabilities, it is like 10 divisional sets "Bastion". Or 5 frigates 22350. And this, not counting anti-submarine weapons, helicopters, artillery (by the way, I did not count it, but it will also give a plus in air defense). And yet, although 1144 cannot be in 10 places at the same time, he will be able to be in such places and get there so quickly at the expense of the nuclear power plant, as no RTO or even any large ship with a power plant or any
not
nuclear power plants. Well, or it needs a squadron tanker in addition to each such group and huge reserves of money. Is its modernization so expensive?
Maybe then take the squadrons of Su-34 / Su-30, etc. and give them a RCC? How much can they take? 1 Su-30MKI carries 1 Onyx, judging by the photo. How much do 80 Su-30MKI / SM2 cost? 50 million dollars a little thing, plus 1 hour of flight - 3 million rubles. Apart from the airfield, caponiers, combat radius, cover squadrons and others. Just 80 planes will come out at $ 4 billion or 300 billion rubles.
Does this mean that RTOs are not needed?
Of course not. This means that each ship class has specific tasks. And trying to compensate for them by increasing the number of other ships is a very bad idea. Because even if we take the conditionally minimal "multipurpose" ship - corvette 20385, calculate it
cost / effectiveness
, and set against 1144 - it turns out that instead of modernizing the 1st 1144.2M, we can build new ones with a needle 20385 (price per piece ± 25 billion) - 4 pieces.
Yes, we will get 4 ships, with a Redoubt, with 32 launchers for good anti-ship missiles…. And with an inoperative radar to keep the Redoubt working. That is, the same problem - they will be drowned with a high probability, they
worse
in terms of air defense and missile defense, PLO. Even if the Radar and, accordingly, the air defense missile system worked, on Petra there are still more powerful BIUS, air defense self-defense and GAS systems, more air defense missile systems, torpedoes, PLUR, anti-ship missiles, and it is still a much more stable and more easily relocatable platform in space. ... But it's not that bad anymore, is it?
And if you take 22350 - in general, it will be good? In theory, it is 1,5 times more expensive than 20385, which means it costs 37,5 billion rubles. As many as three pieces can be built, throwing 12,5 billion on top to 100 billion for modernization ...
But there is a nuance.
15 years have passed since the start of their construction. And I don't see in our fleet either 10 frigates or 20 corvettes, as was the case in GPV-2020. For all these years, the fleet was replenished with 2 frigates (laid down 8), 7 corvettes (out of 20). Yes, import substitution and other problems, but in the end, 1 set of gearboxes for the power plant for the frigate 22350 goes a year. Spending 100 billion more on frigates will not increase the speed of their appearance in our fleet. As well as corvettes and RTOs. And I'm not talking about the natural decline of the fleet, when instead of BOD and EM 956 we get corvettes and frigates with MRKs. Rank 1 ships have not been built since the collapse of the USSR. And there is simply no technology or school, as well as experience.
All ships "lower" in rank and displacement are unlikely to be able to match the qualities of the "missile battleship" 1144.2M. But he will be able to become the pillar of the compound, the nucleus, ensuring the stability and striking force of the combat group, its coordination.
Such ships are needed by the fleet, such flagships as part of squadrons are simply necessary - after all, in addition to combat performance, they will be able to place a headquarters, provide control center, communications, interaction of systems of different ships - they have a powerful BIUS and energy for it. The complex of any auxiliary systems for control and interaction is much easier to put on them than on a frigate or corvette. Reconnaissance UAVs or a backlight turntable? Yes, as much as necessary.
What will happen if a group of smaller ships is given such a ship? If these 10 MRK or a group of carpet, frigates cover his air defense and anti-aircraft defense? Their effectiveness will increase by an order of magnitude.
If the rumors about the S-400 / S-500 on them (or missiles from them ...) are true, then they will become the only ships in our fleet, with a range of interception of air targets of 380+ km, providing cover for the formation from AWACS ... That in the conditions of operations far from our aviation and aircraft carrier - has no analogues in importance. And by the way - "Air Defense Umbrella" in any port, wherever they stand. Imagine, such a ship, for example, in St. Petersburg, will partially become the A-135 system, which covers Moscow ... Another possibility of application and functionality?
conclusions
In conclusion, I will note the following:
- Big ship solves big problems. A crowd of small ones can solve a similar number only at a similar, or higher cost.
- One "Admiral Nakhimov" can destroy 10 "Buyanov-M". They are not.
- In terms of the totality of its capabilities, one such cruiser is much more useful than MRK - it has powerful air defense / missile defense, powerful anti-aircraft missile defense, mobility (they do not have this at all).
- We cannot yet build something similar or not much worse.
- The lack of work and the decommissioning of these ships will not give the fleet a bonus of 10 frigates. Only 3 at a time, and even then not soon, the minimum construction period for one frigate is 1 year, the real one is 10 years. In addition, these ships have extremely unique hulls, and after replacing cable routes (the main problem of warships), and on the same Ustinov they were replaced and, judging by
news
- on Nakhimov too, such a ship is capable of serving another 35+ years.
- Such ships are needed as a shock core, as the group's flagship.
- The fleet needs a balanced composition ...
And what, why and what exactly - my thoughts on this topic and arguments in the next article in the series.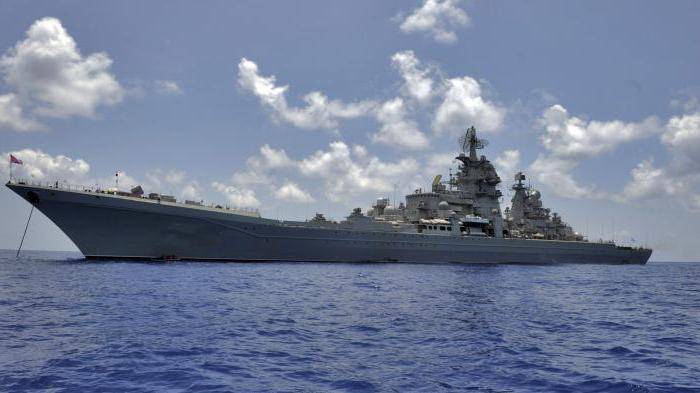 To be continued ...