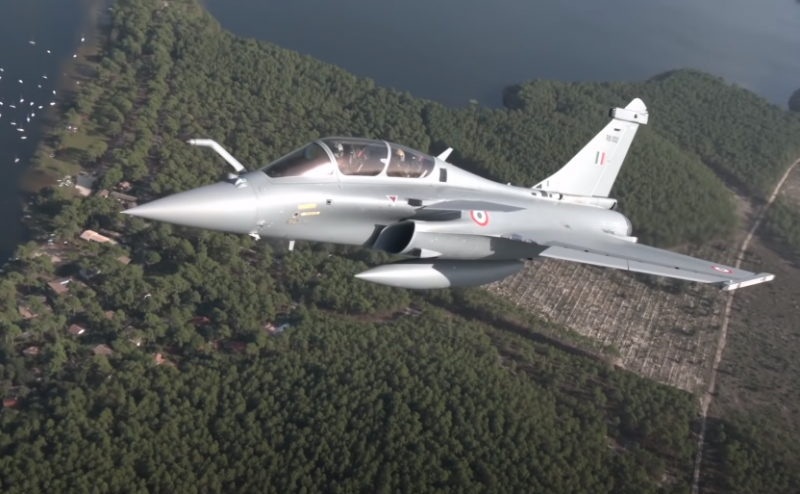 The Indian Air Force received another batch of French Rafale fighters. According to Indian media, the planes arrived on their own on April 21, 2021.
India received the fifth batch of Rafale fighters. How many planes arrived from France in the party is not officially reported, however, according to media reports, four fighters landed at the Indian airfield.
The flight from the French airbase Mérignac took about 10 hours, refueling was carried out over the Gulf of Oman using the UAE Air Force A-330 MRTT tanker aircraft, which accompanied the fighters on a certain flight segment. In total, the fighters covered about 8 thousand kilometers.
Note that all flights of fighters, except for the very first one, were made without landing. When the first batch was delivered, fighters for pilots' rest and refueling landed at the Al-Dhafra airfield in the United Arab Emirates.
Thus, taking into account the newly arrived four aircraft, the Indian Air Force already has eighteen Rafale fighters out of thirty-six ordered. The first squadron of French aircraft has been formed, it will be based at the Ambala airbase. Another squadron of Rafale fighters will be based at Hasimara AFB near the border with China.
Delivery of all 36 fighters should be completed by the end of 2022. The first squadron will be operational by the end of this year, the second by 2023.