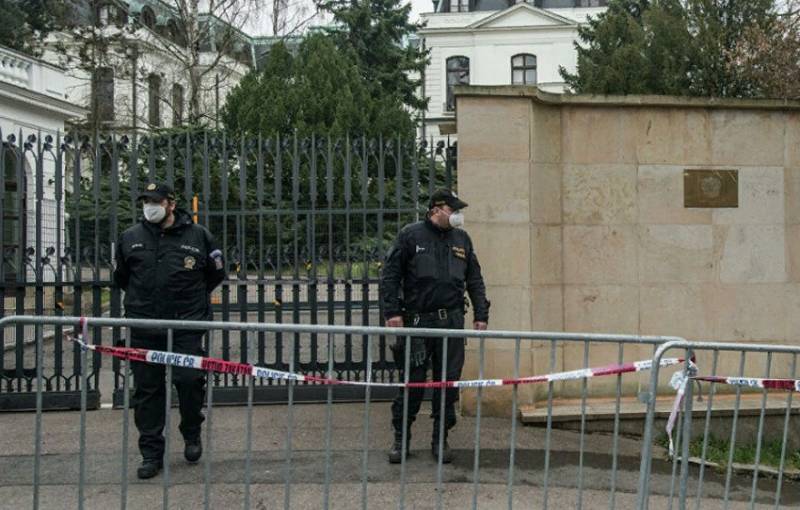 The Czech Republic will nevertheless reduce the number of employees of the Russian embassy, ​​bringing it to the level of the Czech diplomatic mission in Moscow, a decision has been made on this. This statement was made by the country's Foreign Minister Yakub Kulganek.
Thus, Prague is putting into effect the previously announced ultimatum, according to which Moscow was to return back all the employees of the Czech embassy expelled from the country. If the demands are not met, Kulganek promised to expel Russian diplomats in order to achieve "parity."
At the moment, it is not known how many Russians will be expelled from the Czech Republic, but earlier the head of the Czech Foreign Ministry announced the possible expulsion of up to 60 people. According to the latest information available, after the first "exchange", 27 diplomats and 67 technical employees remained at the Russian embassy in Prague, and 5 diplomats and 19 employees at the Czech embassy in Moscow.
As follows from Kulganek's statement, the Russian Foreign Ministry did not fulfill the requirements of Prague, therefore, it was decided to expel the Russians from the Czech Republic. Russian diplomats must leave the country by the end of May.
It is still unknown how the events will develop further; the Russian Foreign Ministry has not yet made official statements on this fact. The reaction to the actions of the Czechs will certainly follow, but what it will be interesting to know. Earlier, the Russian Foreign Ministry warned Prague that it is not permissible to talk with Russia from the position of ultimatums.