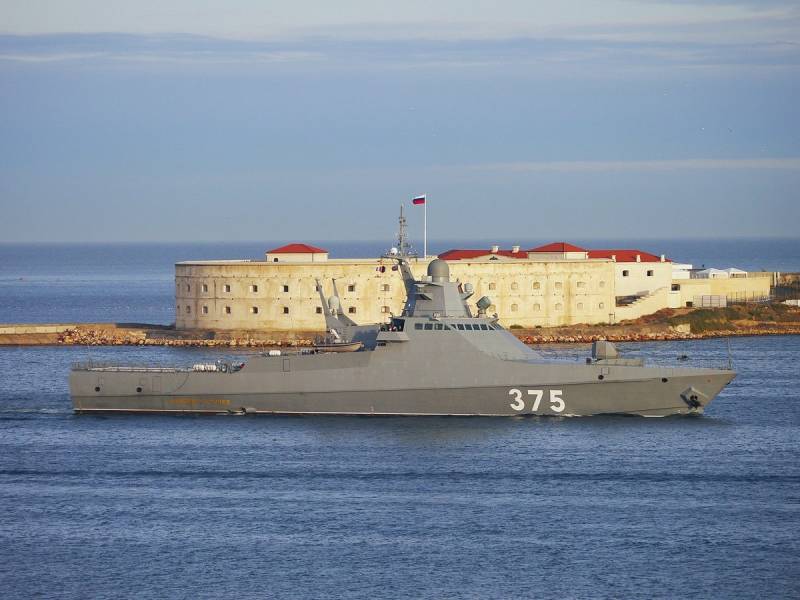 The patrol ship of project 22160 can get different weapons and new capabilities, the specialists of the Northern PKB are ready to make changes to the project. About this in an interview
TASS
said the director general of the bureau Andrey Dyachkov.
According to him, the ship received the capabilities and weapons that the fleet ordered. If the Navy wants to change something for the patrol ships of Project 22160, then work on a new ship project will not take much time, since it was created with an open architecture as a base platform.
Dyachkov noted that at present the composition of the weapons and equipment of the patrol ships meets the tasks that were determined by the Ministry of Defense. Those. in other words, what they ordered is what they received.
Recall that the contract for the construction of a series of patrol ships of project 22160 was signed in 2014. A total of six corvettes should be built, all of them are intended for the Black Sea
fleet
.
The autonomy of the ships of the project 22160 is 60 days, the maximum speed is 30 knots, the crew is 28 people (base), it can be increased to 80 people. The cruising range is 6 thousand miles. Armament: 76-mm artillery mount AK-176MA, anti-aircraft missile system (MANPADS), machine guns. The ship provides the ability to install modular weapons, depending on the tasks to be performed. There is a place for basing the Ka-27PS helicopter.