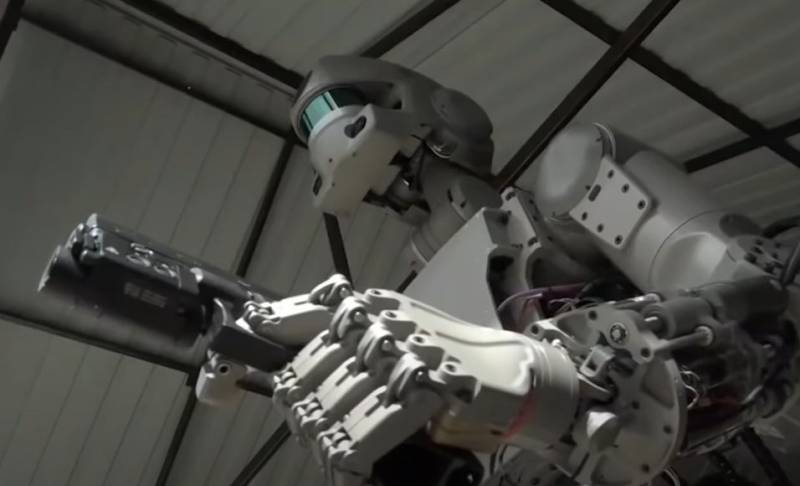 Analysts around the world are debating what the format of future wars might be. Having no illusions that wars in the future of mankind will disappear as such (taking into account all
history
civilization), experts believe that armed conflicts will face a serious reformatting. One of the vectors of such reformatting may be associated with a decrease in the number of people in hostilities. It seems that the place of ordinary soldiers during the battle can be taken by combat robots, which are called robot infantrymen.
Already, research and development in the field of military robotics is underway in a number of countries. The primary goal is to reduce the number of victims during conflicts. However, this raises the question: if the future conflict of the presence of people on the battlefield does not imply, then what will it eventually result in if the combat robots of one state inflict damage on the combat robots of the other state on a separate front?
But not as single combat robots. Today in the NATO countries, Israel and other countries of the world, robots are being created, in many respects repeating the appearance of insects. For example, we are talking about robotic "bees" or "spiders", which, having small dimensions, can move a certain distance from a "live" soldier in order to monitor the surrounding space. Such mini-robots are used to study the conditions of operations, for example, in dense urban areas or inside one of the buildings.
The expert discusses on the air of the Day TV channel about modern and promising combat and reconnaissance robots, about the prospects of replacing them with "manpower":