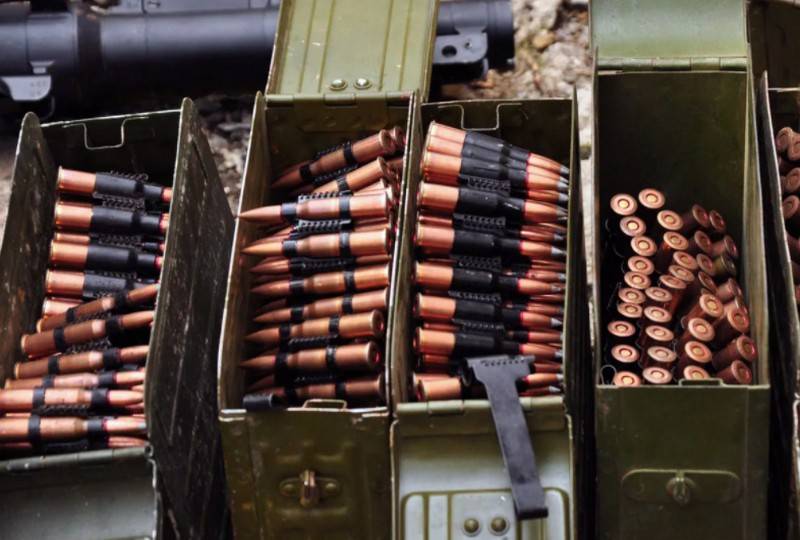 Ukraine, which is in no way able to establish the production of ammunition on its own territory, continues to buy them in the former Warsaw Pact countries. Another batch was purchased by Kiev in Bulgaria.
Bulgaria is increasingly flickering in
the news
related to the supply of ammunition and
weapons
and not only to Ukraine. After the collapse of the Soviet Union, a fairly powerful production of both small arms and grenade launcher and mortar weapons and anti-tank systems remained on the territory of this country. In addition, Bulgarian enterprises have mastered the production of various ammunition well. With the transition of Europe to Western standards, the only buyers of large quantities of ammunition remain Ukraine and the Middle East, where the bulk of weapons and ammunition go.
Thus, Kiev knew who to turn to, and bought a large batch of various ammunition produced in Bulgaria. Only the purchase was made not directly, but through a Polish intermediary, which was the Polish private enterprise Vismag Jacek Jakubczyk.
As a result, through Poland from Bulgaria to Ukraine was delivered: one hundred thousand 40-mm rounds for grenade launchers GP-25/30, of which 70 thousand VOG-25 and 30 thousand VOG-25P, about 35 thousand shots for the automatic grenade launcher AGS-17 , 1,5 million cartridges of 7,62x54 mm caliber for SVD and Kalashnikov machine gun. All ammunition is of Bulgarian origin.
The purchase was made back in February this year, but it became known about it only now.
We will remind that recently in Kiev announced the construction of two cartridge factories in Ukraine. True, they did not say anything where they want to build and with what funds. The most important thing is to promise to build, and ammunition can be purchased in Bulgaria.