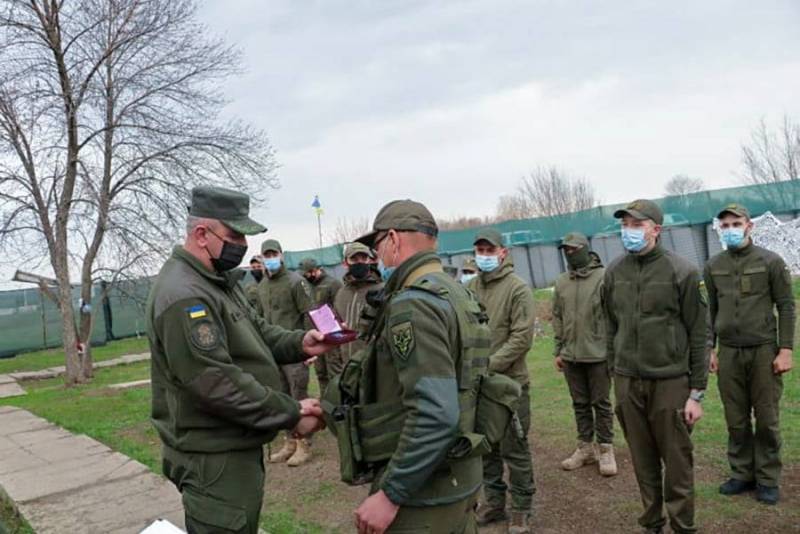 Joint Forces Operations Headquarters
Deputy Chairman of the Ukrainian government Alexei Reznikov, in an interview with Ukrainian media, spoke about the situation in Donbass and Russian exercises in Crimea. According to Reznikov, "he constantly receives intelligence information, but he cannot openly say about it."
Deputy Prime Minister of the neighboring country:
Russia will not undertake an offensive. I have already mentioned. I have corresponding feelings, emotions. There is an understanding of the minimal risks associated with this.
According to Mr. Reznikov, "the people in uniform are calm - there will be no Russian offensive."
The deputy prime minister of the Ukrainian government said that in communicating with the military, he "feels their confidence," and this confidence is transmitted to him.
From these statements it can be concluded that Deputy Prime Minister Reznikov is "a very sensitive person." Either he feels the confidence of the Ukrainian military, or he feels that Russia will not attack. But when he finally "feels" that it is time for Kiev to stop shelling its own population in Donbass, Mr. Reznikov for some reason does not say. Apparently, the sensitivity of the Ukrainian official is selective.
Repeating the thesis recently expressed, Reznikov noted that "Russia can be treated differently, but it is pragmatic - it is afraid to lose a lot in the event of an attack on Ukraine." In particular, the Deputy Prime Minister of the Ukrainian Cabinet of Ministers believes that Russia "may lose" the Nord Stream-2 gas pipeline.
Reznikov:
Therefore, they do not close the negotiation platforms.
A few hours earlier, the representative of Ukraine in the TCG, Mr. Arestovich, said that he expects the de-escalation of the conflict by April 28, when negotiations on the state of affairs in Donbass will take place.