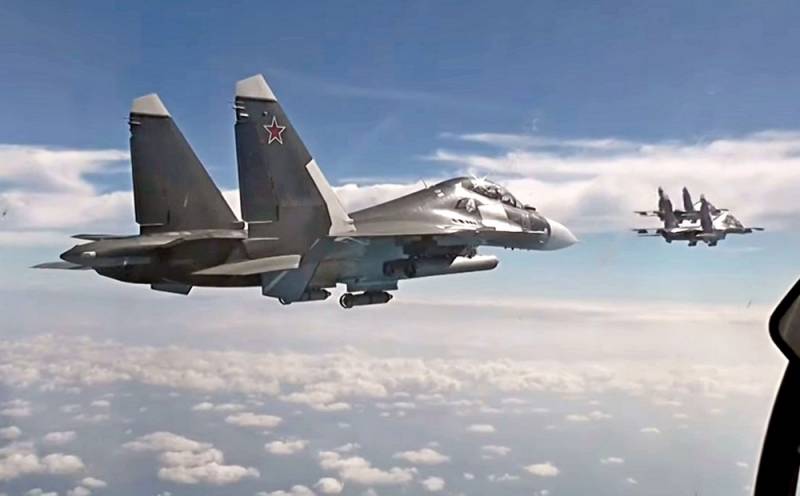 Marine
aviation
The Russian Navy will receive the latest Su-2022SM30 fighters by the end of 2. All fighters will undergo special naval revision.
The Russian Ministry of Defense has decided to supply naval aviation with the latest Su-30SM2 fighters. Currently in the military department, as they explain
"News"
, the issue of the distribution of aircraft according to
fleets
... According to available data, the Northern, Black Sea and Baltic fleets are claiming the fighters first of all, but how the distribution will proceed is still unknown.
Defense Minister Sergei Shoigu announced the conclusion of a contract for 21 Su-30SM2 fighters last year. The Su-30SM2 fighter is maximally unified with the Su-35. It received an AL-41F-1S engine and an Irbis radar, improved avionics, electronics, and expanded the arsenal of weapons.
Initially, it was only about avionics and weapons, the aircraft thus upgraded received the Su-30SM1 index. In the future, it was decided to install the AL-41F-1C engine and the Irbis radar on the fighter. This option, coupled with the previously made changes in armament and avionics, was named the Su-30SM2. The Ministry of Defense plans to upgrade the entire Su-30SM fleet to this level.
The Su-30SM fighter has been serially supplied to the troops since 2013. The aircraft is armed with an extensive arsenal of high-precision
weapons
and bombs.