The first device for the extraction of oxygen outside the Earth was tested on Mars. The Perseverance rover (USA) for the first time in
stories
received oxygen from a particle of the Martian atmosphere, most of which (96 percent) is carbon dioxide.
This was reported by the press service of NASA.
On board the rover is a small device for separating oxygen atoms from carbon dioxide molecules. The size of the device resembles a toaster and is called MOXIE.
The device was tested on April 20. Before that, he, together with the rover, withstood a seven-month flight to the Red Planet aboard a spacecraft, arriving there on February 18.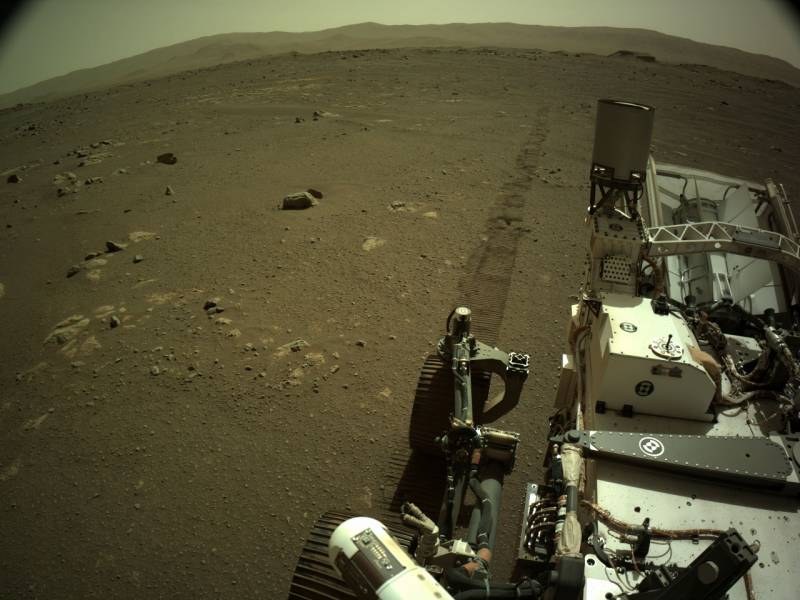 To obtain oxygen from carbon dioxide, MOXIE requires a temperature of approximately 800 Celsius. A byproduct that is released into the planet's atmosphere is carbon monoxide, or carbon monoxide.
Of course, the volume of the first mined batch is extremely insignificant - only 5 grams (enough for human breathing for 10 minutes), but the experiment proved that such production is possible, and the device for producing oxygen can be delivered to Mars in good condition. Its productivity is 10 grams per hour.
In the future, the oxygen produced by the device is planned to be used not only for breathing astronauts, but also for rockets that can launch from the surface of Mars and return people to Earth.
Shortly before this, for the first time in history, an unmanned helicopter, delivered there along with Perseverance, made a successful flight on Mars. This became a confirmation that UAVs can be used in the rarefied atmosphere of the Red Planet.