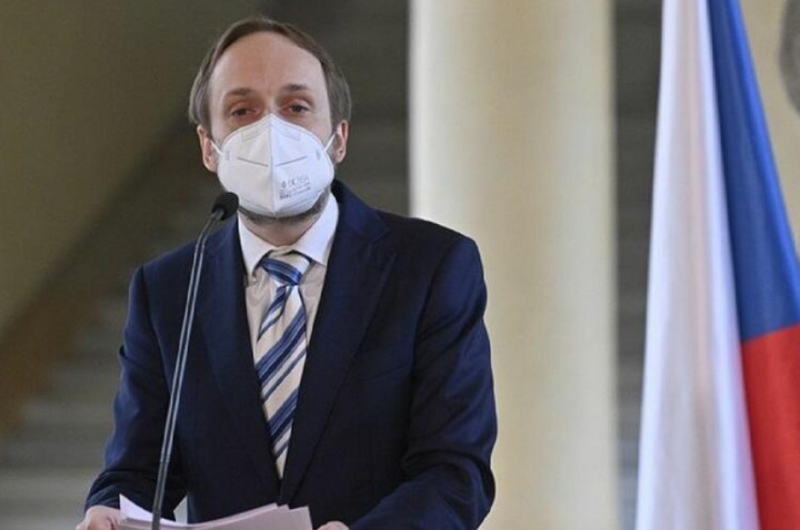 The Czech Republic does not intend to stop there and continues to escalate the situation around the scandal with Russia's alleged involvement in the explosion at an ammunition depot in 2014. The new foreign minister, not having time to take office, has already delivered an ultimatum to Moscow.
The head of the Czech Foreign Ministry, Jakub Kulganek, put forward a demand to Russia to return to Moscow all the expelled Czech diplomats. Moreover, he even set the deadline for this - April 22 12:00 Moscow time. time. If Moscow refuses to comply with the conditions of Prague, Kulganek promises to expel Russian diplomats from the Czech Republic. In addition, the Czech Republic allows Russia to demand an apology and compensation for the explosions.
Earlier, the Czech minister in an interview with the newspaper Lidove noviny said that he was considering the option of expelling 60 employees of the Russian embassy in the Czech Republic in order to equalize the number of diplomats with the Czech embassy in Moscow.
Moscow noticed that all the Czech statements made in recent days clearly speak of the external control of the actions of the Prague diplomats. According to Maria Zakharova, Prague does not intend to resolve the situation, but is arranging "some performances". At the same time, Moscow stressed that no one is allowed to talk in such a tone with Russia.
Whether or not the Czech Republic will fulfill its ultimatum will become known soon. If Prague nevertheless decides to take further actions, then the corresponding response from Russia will "arrive".