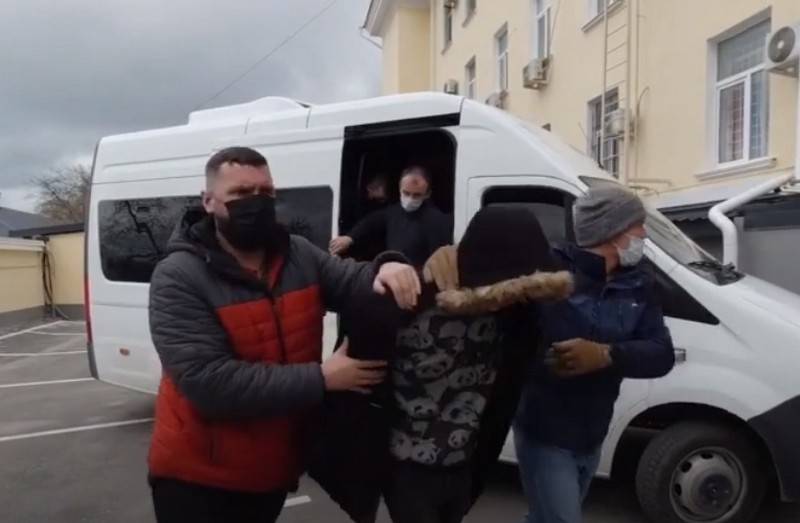 Another spy who worked for Ukraine's intelligence service was detained in Crimea. As reported in the DSP of the FSB, in respect of the detainee, a preventive measure was taken into custody.
A suspect in espionage for Ukraine was detained by FSB officers in the Republic of Crimea in Sevastopol. As the security officials explained, the detainee purposefully collected secret information about the Black Sea
navy
Russia, after which he handed them over to his Ukrainian curator.
The FSB does not disclose all the details of the case, as well as the identity of the Ukrainian spy. From the message it became known that the detainee was a citizen of Russia, a criminal case was initiated against him under the article on high treason. Currently, the suspect is in custody by court order, operational and investigative actions in order to identify possible accomplices, as well as other involved persons, continue.
Note that this is not the first person detained for work on intelligence in Ukraine, and not the last. Information about the Russian army, and in this case about the Black Sea Fleet, has always been of interest to foreign intelligence services, and the Ukrainian is no exception. Kiev wants to know what can be expected from Russia in the Black Sea region, what forces it can deploy in the event of a military conflict. Moreover, all intelligence information from Kiev is sent directly to NATO headquarters and the United States.