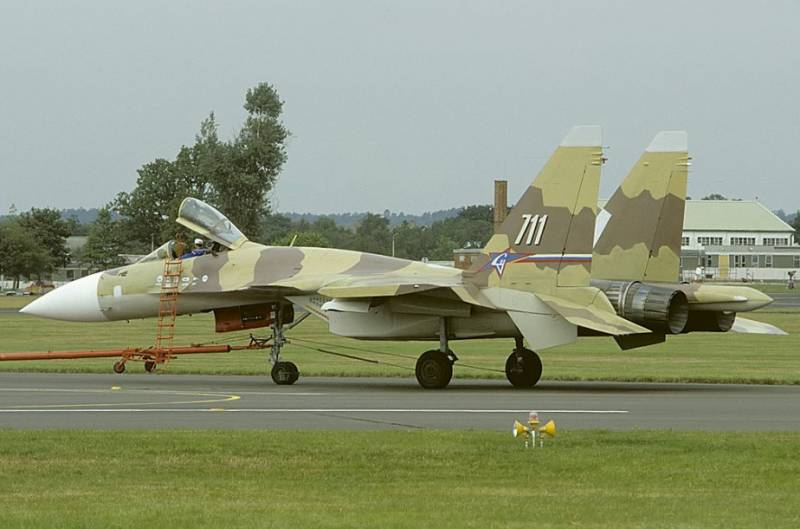 For the appearance of the Su-37 fighter, Russia should thank China. Indeed, in the 90s, when it was created, the state did not have the funds to develop the military-industrial complex, so the money received from the export of the Su-27 to the PRC went to the development of this new combat aircraft.
About this writes the American magazine Military Watch.
The first flight of the Su-37 fighter took place 25 years ago, on April 2, 1996. It was developed as part of the Su-27 modernization program. Its appearance indicates that after the collapse of the USSR, the Russian defense industry, through incredible efforts and despite serious financial problems, continued to work, although not at full strength.
The predecessor of the Su-37 was the Soviet Su-27 fighter, which entered service in 1985. The Su-37 was created to test new technologies, which were then planned to be introduced for the modernization and further development of the Su-27. The 37th was never mass-produced, but this in no way diminishes its importance for the development of the Russian
aviation
... After all, on its basis, an improved Su-27M was created, which entered the troops in 2014 under the name Su-35.
The Su-37 is a heavy fighter whose primary mission is to gain air supremacy. The aircraft was equipped with engines with three-dimensional thrust vectoring, which significantly increased its mobility in comparison with the Su-27. The Su-37 project itself is closed, so what kind of gratitude and for what they write in the US media remains a big question.