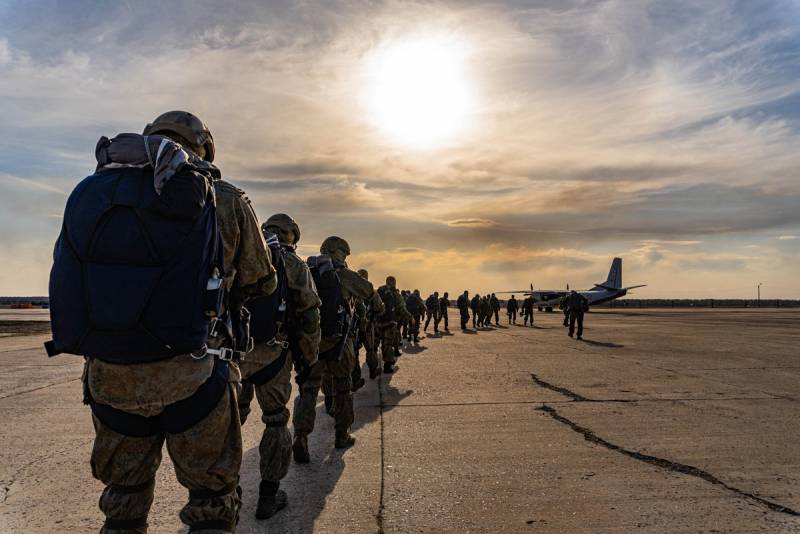 As part of a surprise check of the combat readiness of Russian troops, today, on April 22, the main stage of the exercises on the Crimean peninsula began. This is reported by the Russian Ministry of Defense.
According to the ministry, the troops of the Southern Military District and units of the Airborne Forces are involved in the exercises to be held at the Opuk training ground.
Thus, it is planned to carry out the development of various kinds of practical actions with parts of the forces of the Caspian
flotilla
, which were earlier transferred to the Black Sea area. Also, during the maneuvers, it is planned to involve parts of the coastal forces of the Black Sea Fleet of the Russian Navy, warships and auxiliary ships of the fleet.
On the eve, the connection of the Airborne Forces with military equipment was sent by VTA (military transport
aviation
) to the area designated for the exercise.
In the messages of the Russian Ministry of Defense, it is said about the involvement of marine units in the maneuvers. The Marines will operate from large landing craft (large landing craft) and landing craft.
The territory and water area in the area of ​​the exercises are covered by air defense calculations. Also involved are anti-ship coastal missile systems.
In the West, commenting on the Russian military exercises in Crimea, they once again express concern, but for some reason they do not express any concern when NATO units conduct their military exercises near the borders of Russia (including in Ukraine and Georgia).