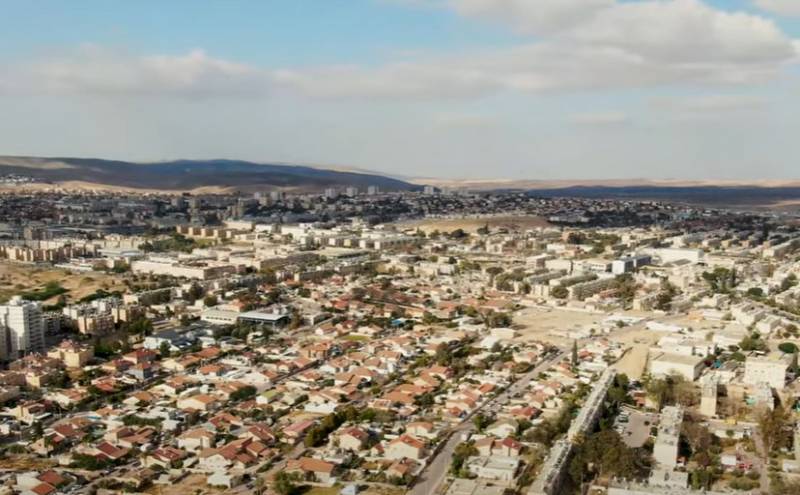 Dimona, Israel
Israeli information resources report the activation of the missile warning siren. The detonation took place in the village of Abu Krinat, which is located just 3-4 km from the Israeli nuclear center Dimona.
The Israel Defense Forces announces that they are checking the reasons for the siren's operation, while the Israeli blogosphere announced "an explosion heard at night dozens of kilometers from Dimona."
Military columnist Babak Taguay tweeted that sirens in the area of ​​an Israeli nuclear facility went off due to the appearance of a drone in the area. Taguay, referring to unofficial sources, said that it could be an Iranian-made UAV Fateh-110, which was launched from Syrian territory.
For your information:
Dimona is home to a nuclear research center that opened in the mid-1960s. Earlier, ex-employees of this center, after leaving Israel, informed foreign representatives that weapons-grade plutonium was being developed on the territory of this center.
Some time after the siren went off in the area of ​​the Israeli nuclear center, the Israeli military attacked Syria. According to the latest information, Israeli missiles were fired from the Golan Heights. The Syrian air defense, according to the Syrian media, was able to shoot down most of the Israeli missiles, but those that exploded in the Damascus area led to injuries among the soldiers.
Closer to the morning of April 22, the press service of the Israel Defense Forces issued a message that one of the missiles fired from an anti-aircraft missile system of the Syrian troops fell in the Negev desert. This was interpreted as "shelling the territory of Israel," without specifying what the target of shelling the "territory" could have been if it was a surface-to-air missile.