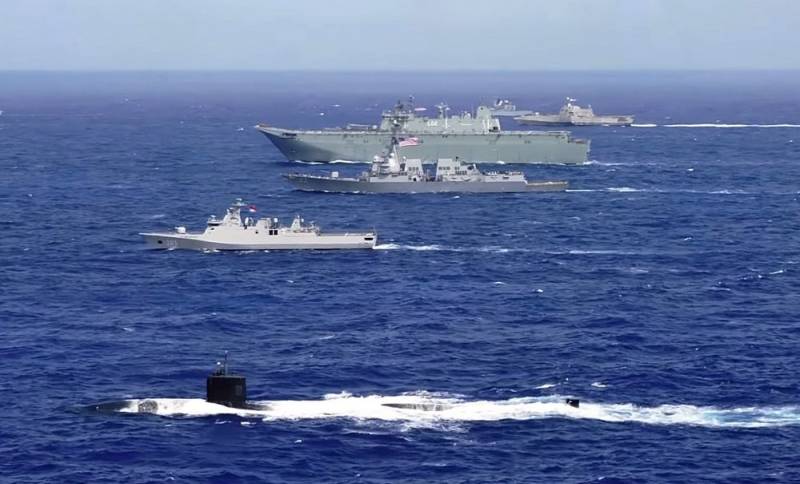 Iran demonstrated its combat capabilities by showing drones flying over an American aircraft carrier, which were able to capture the ship without visible opposition from the enemy.
The Islamic Revolutionary Guard Corps has released startlingly accurate drone footage of an American aircraft carrier as it flew over the Persian Gulf.
- noted in the Iranian edition of PressTV.
As explained, this publication is intended to visually demonstrate the country's most recent achievements in the field of unmanned technologies. Apparently, the video was recorded in real time by a unit of four devices. It shows in detail the combat aircraft deployed on the aircraft carrier.
In parallel, the IRGC posted a video demonstrating a test flight of a kamikaze drone. In all likelihood, it is intended to show the American military the possibility of delivering an air strike from Iranian UAVs against the US Navy's naval groupings.
UAVs can be seen crashing into targets with surgical precision and smashing them to smithereens.
- indicated in the publication.
Meanwhile, the head of US Central Command, which oversees US troops stationed in the West Asia region, told the US Congress that Iranian drones have robbed the US Air Force of superiority. General Frank Mackenzie noted that Washington was discouraged by Iran's widespread use of small and medium-sized UAVs designed for reconnaissance and strike.
Until we can develop and implement the network capability of detecting and destroying UAVs, the advantage will remain with the attacker
- declared the general.