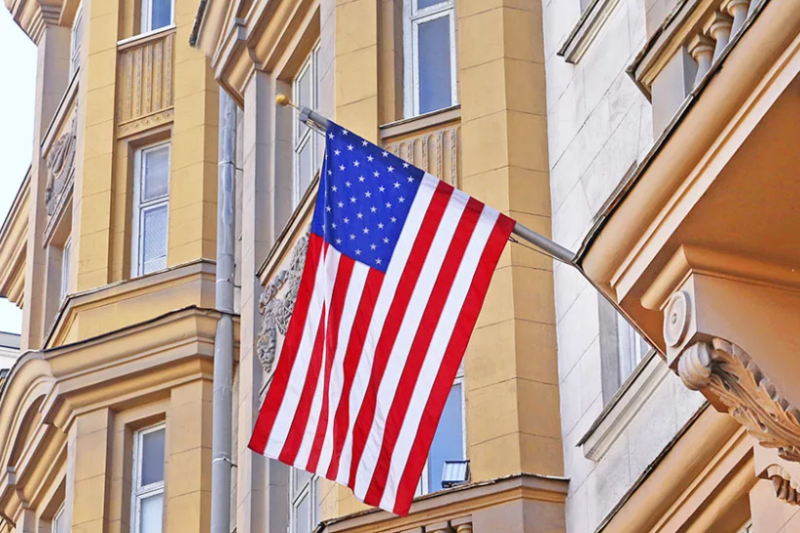 The Russian Foreign Ministry declared ten employees of the American embassy in Moscow persona non grata, they were ordered to leave the territory of Russia. This measure is a response to the imposed US sanctions.
Today, April 21, the Deputy US Ambassador to Russia, Bart Gorman, was summoned to the Russian Foreign Ministry to receive a note on the appearance of ten employees of the US Embassy in Moscow persona non grata. True, they must leave the territory of Russia within a month, until May 21, 2021, and not like the Czechs - within 24 hours.
The Russian Foreign Ministry said that the expulsion of American diplomats is a "mirror" response to the expulsion of ten Russian diplomats from the Russian embassy in Washington and the consulate general in New York.
It is emphasized that in the near future Moscow will begin to introduce other items of retaliatory measures to US sanctions. Earlier, a list of eight members of the Joe Biden administration who were banned from entering Russia was published. In addition, US Ambassador to Russia John Sullivan was "recommended" to travel to Washington for "consultations." The ambassador balked, but later agreed to go to the United States. Several American funds that "interfere in Russian politics" will also be closed.
Recall that US President Joe Biden signed a decree on the introduction of sanctions against Russia. As part of the sanctions imposed, Washington is expelling ten Russian diplomats, claiming they are all undercover Russian intelligence officers. In addition, the United States prohibits American companies from directly purchasing Russian debt securities issued by the Central Bank of Russia, the National Wealth Fund (NWF) and the Treasury Department.