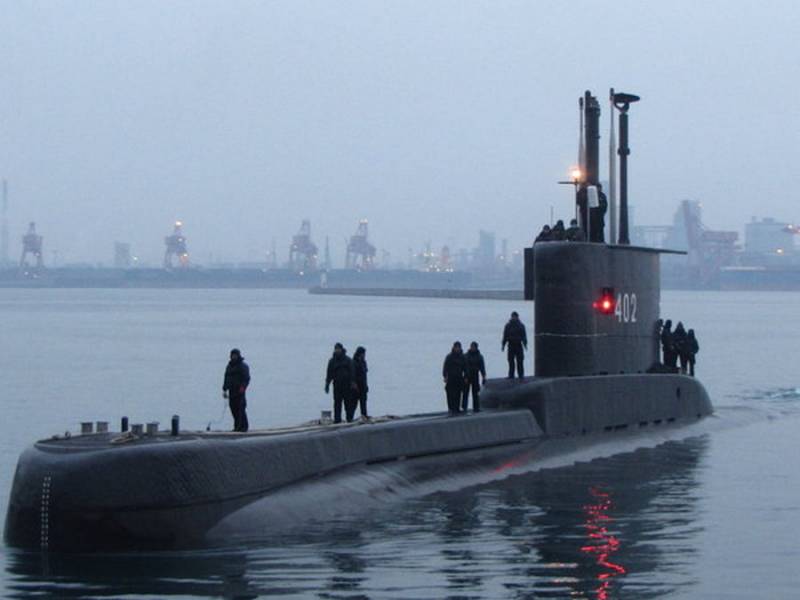 An Indonesian Navy diesel-electric submarine went missing during a training exercise near Bali. The Indonesian naval forces have launched a search operation, assistance from the Singaporean and Australian navies has been requested.
Communication with the submarine KRI Nanggala 402 was reportedly lost during the exercise, when the submarine was supposed to conduct torpedo launches. In due time, the submarine did not get in touch, all attempts to contact her ended in failure. The submarine has a crew of 34 people on board.
The loss of communication with the submarine and the beginning of the search was confirmed by the commander-in-chief of the Indonesian armed forces, Hadi Tchahjanto. According to him, the submarine commander requested permission to dive, after which at 16:30 (12:30 Moscow time) he was supposed to launch torpedoes, but the boat did not get in touch, does not respond to requests and its location is unknown.
Presumably, judging by the exercise plan, the submarine may be located 96 km from the island of Bali at a depth of about 700 meters. The submarine is not designed to be at such depths, if it really sank in this area, it is impossible to save the submarine's personnel.
Diesel-electric submarine KRI Nanggala 402 was built in Germany in 1981, in 2011 it was modernized. The main armament is 533 mm torpedoes, 14 ammunition, eight torpedo tubes. Full displacement - 1,395 tons, length - 59,5 meters, width - 6,3 meters, speed - 21,5 knots.