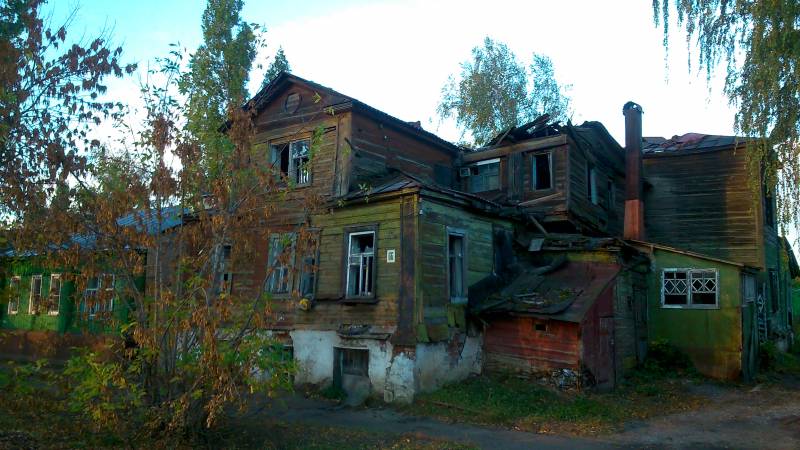 "Moloch" of the metropolis
The capital, as a hub of everything and everyone: human resources, trade, financial flows and investments, has developed its potential. The city is obviously overloaded and tired of those who want to build something else on the capital's land and guests eager to snatch "crumbs" from the wide money table of the metropolis.
Now is the time to quickly change the model of the country's development and, finally, to tackle the vast expanses of the Motherland, which have long required close attention. The essence of the political and economic model of modern Russia is that the million-plus cities in the country have turned into spontaneous drivers, from which only one thing is expected - profit.
But these same megalopolises are at the same time places of attraction for all types of economic, social, and also criminal activity. A kind of abscess that mercilessly sucks out all the vital energy of the surrounding society around itself.
The development of the center and the degradation of the outskirts is the main trend that has remained unchanged for a long time. The policy of our authorities is such that only large cities are developing in the country, and the Russian hinterland continues to degrade. But in a living organism, this approach ultimately leads to a malignant formation (if the disease is not treated) - gangrene.
Today, against the backdrop of the development of the coronavirus epidemic, we see how deeply this trend has penetrated into our daily life. This can be seen on the example of the intensive and extensive development of a monster city, industrial and business supercluster - Moscow.
This is the main political and business center of modern Russia, the richest constituent entity of the federation. The population is sixteen million people, and this is without taking into account the numerous migrants. "Moloch" - Moscow for decades and exclusively to the detriment of other regions draws vital energy only into itself, absorbing human resources, professional personnel, skilled workers and gigantic financial flows.
But it is worth driving a hundred kilometers away from Moscow - all around is devastation and emptiness. No skyscrapers, nightclubs, offices, restaurants and bright night lights. Maybe they are not needed there, but there is no life, economic activity, and finally, work with a more or less adequate salary.
Moreover, Moscow is turning into a semblance of a malignant tumor, which is trying to throw out its poisonous miasms, waste products to hell. Shies' example is the most eloquent. It turns out that the Muscovites - relative prosperity, and the hinterland - slop. According to the authorities, everything is logical and economical. Actually, how did you want?
Pandemic is changing trends
But now the coronavirus epidemic has come to Russia. And everyone saw how quickly the beautiful surroundings of Moscow faded. The city looks like a tired loader who, by inertia, continues to carry on itself a heap of problems, from traffic jams to poor ecology in many areas of the metropolis.
Moreover, the situation will not improve. Experts point out that the economic model is such that businesses will continue to build up every possible piece of urban land with mediocre housing and office buildings. These are such "oil rigs" from which it is very difficult to get off.
An illustrative example is the attempts to build up Losiny Ostrov, a forest that seems to be under federal protection. But big money is very difficult to resist, especially in our homegrown bureaucracy. From "Losiny Ostrov" they are slowly being torn off piece by piece, and only the sovereign's will can stop this misfortune.
And the city center is suffering from an irrepressible business onslaught. Enterprising businessmen throw their tentacles into those corners that should definitely be preserved and not touched. You don't have to go far for examples - here is at least the area around the Cathedral of Christ the Savior.
It would seem like a matchmaker for the saints. But here, too, the money "roller" is pushing through projects that are undesirable for everyone. An elite hotel is being built right next to the monument to Alexander II, the parameters of which are increasing literally every day. I just want to ask - is there, in general, we have a state or is it crawling on its knees in front of the oligarchs?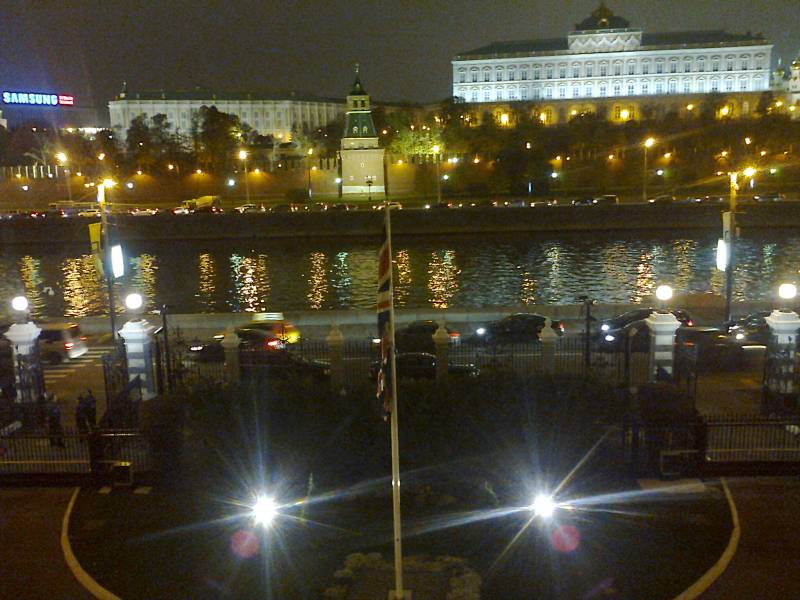 To the village, to the wilderness, to Saratov ...
Another burning problem is hidden behind the tinsel facades - it's not even the threat of mass unemployment in megacities, but how to provide food for a huge number of townspeople. Communications are overwhelmed and product quality is steadily declining. Any failure in the system can lead to a real collapse.
And it's not about the coronavirus itself, but about the presence of many other external threats. Thus, the possibility of disconnecting Russia from the international payment system SWIFT has been repeatedly discussed. This can immediately lead to a halt of the entire economy, not only of Moscow, but of the entire country, no matter how we are convinced of the opposite.
But large cities in this case will suffer most severely. And then it will become clear that it is important not to have advanced bank cards in your wallet, but figuratively speaking, potatoes in the underground and a well with clean water.
But any crisis is not only a tangle of problems, but also a real window of opportunity that needs only to be opened. Today, it has become obvious to many that it is necessary to move away from urban overcrowding. It is urgent to open a new front for activity in the vast expanses of our Motherland.
So isn't it time to plow the Russian outback with a big sovereign's plow, and to throw such long-awaited investments into our land? The province is clearly stagnant, it quietly murmurs from the fact that it has been forgotten since the beginning of the 90s of the last century.
The concept of million-plus cities as the only drivers of economic and political growth in Russia suffered a complete fiasco with the advent of the coronavirus. As well as the concept of optimizing everything and everyone, which arose at one time in the inflamed imagination of domestic would-be managers.
Now we are only at the beginning of a very difficult, difficult path out of the impasse where these economic strategists have led us. Many will say - yes, we are happy to get out of crowded cities, but where to go, what to do? And we are accustomed to at the very least social certainty and financial parameters in cities.
Coming to summer cottages on weekends is one thing, and quite another is to change your lifestyle and truly delve into the new and unknown. In other words, only a well-thought-out state policy can set new trends in the development of our huge country.
Therefore, it seems that it is necessary to start discussing and developing a fundamentally new economic concept in a firefighting order. We must clearly understand that with the same baggage and with an outdated economic model, we cannot go far. To continue developing megacities with a population of over one million is to prepare a catastrophe for the country and its population.
The time has come to develop all of Russia, its precious endless expanses, and not just Moscow and St. Petersburg. But do our reformers understand that it is impossible to waste time, which we have less and less? Will they give a detailed answer to our burning question?