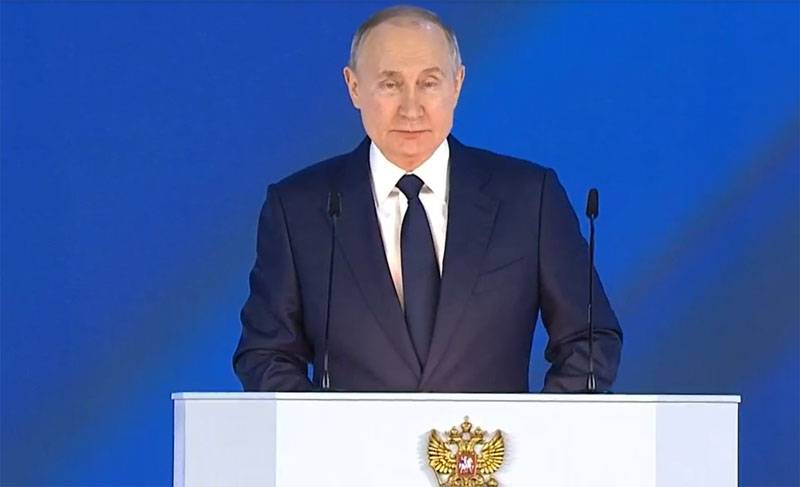 Vladimir Putin is addressing his 17th Address to the Federal Assembly. Usually the message lasts about an hour. But there is also a record here. This is the message of 2018, when the Russian president spent almost two hours on speech. In that message, the head of state spoke about the latest Russian weapons.
Vladimir Putin:
Today's message will be devoted mainly to our internal issues. But it will also be necessary to say about external affairs. I will say a few words about security.
Vladimir Putin began his message with gratitude to everyone involved in the fight against the coronavirus pandemic. Putin noted that doctors, nurses, paramedics and scientists who have fought and continue to fight the pandemic are present in the hall. According to him, the number of beds in hospitals has been increased to 280 thousand.
You rejoice directly for the people who selflessly perform their duty.
Putin noted that today there is an emergency in the field of demography:
Saving the people of Russia is our highest national priority.
According to the president, the strategy is to re-establish sustainable population growth.
Putin:
Our strategic goal is to reach an average life expectancy of 2030 years by 78. This is a daunting task, especially since the coronavirus has not been defeated.
According to the president, in addition to the coronavirus, demographics "overlap traces of the 40s and 90s."
The president:
I ask personally: get vaccinated. Getting sick is worse, since there may be unpredictable consequences.
Putin instructed the government to increase the intensity of work to combat diseases, which claim the lives of Russians more than others.