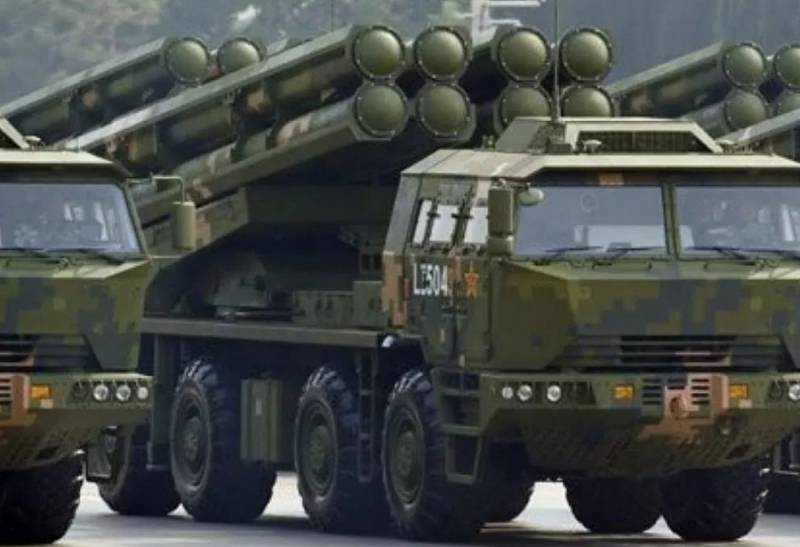 The situation on the line of contact between China and India remains difficult, the parties have not been able to agree on a mutual withdrawal of forces and assets. Accusations of creating tension continue to be heard on both sides.
India and China not only have not begun to withdraw their forces and assets from the line of contact in East Ladakh, but continue to deploy weapons on the approaches to it. According to reports, the PLA has deployed the latest multiple launch rocket systems in mountainous areas, capable of firing at a range of up to 500 km.
The Chinese Ministry of Defense does not disclose the location of the new system, but notes that the contact line is controlled by the new MLRS.
According to Chinese military experts, we can talk about a system of the PCL-191 type. The launcher of this complex is capable of carrying eight 370 mm missiles with a range of 350 km or two tactical ballistic missiles of 750 mm caliber with a range of up to 500 km.
China has already conducted practice firing of various MLRS in areas close to the contact line and India is well aware of this. The deployment of the new system should be a warning to the Indian military in the event of an escalation of hostilities.
According to the media, the conflict on the border between China and India cannot be resolved at the level of the commanders of the groupings; this requires a meeting of the leaders of the two countries, which is not even planned for now. Therefore, the conflict will continue for a long time and may develop into a more global one. Do not forget that both countries are "nuclear powers".