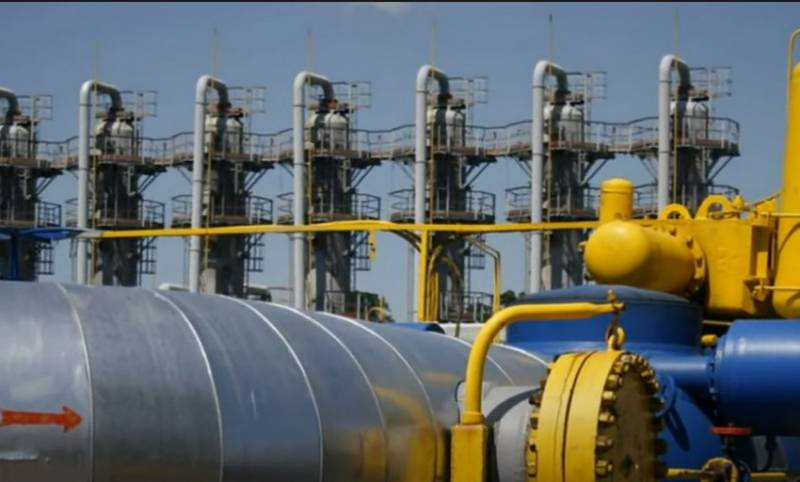 Kiev wanted to increase the transit of Russian gas through the Ukrainian GTS. Ukraine has already turned to Gazprom with a corresponding proposal.
Kiev quickly got their bearings and reacted to the statement of the Russian company about the upcoming "difficult season" of gas pumping into European UGS facilities this summer, immediately offering to use the Ukrainian GTS, significantly increasing transit volumes. The operator of the Ukrainian GTS offered Gazprom to allocate additional capacities.
As follows from the proposal, the Russian company only needs to apply with the appropriate application and book additional capacities. However, anticipating that Russia is unlikely to agree to this, Kiev also proposes another option, as long as the country's gas transportation system continues to participate in the pumping of Russian gas.
The second option, proposed by Kiev, involves the sale of gas to European traders on the border of Russia and Ukraine and further transportation of "European gas" to Europe. But even in this case, Ukraine is a winner, since gas goes through its GTS, and you have to pay money for this.
It is not known how Gazprom will react to these proposals, but earlier the company said that there would be no revisions of the contract concluded with Ukraine, and Russia also does not intend to increase the volume of transit gas above that provided for in the agreement. Currently, Gazprom is focused on completing the Nord Stream 2 project.
In turn, Kiev fears a decrease in the transit of Russian gas through Ukraine, since in this case the GTS will no longer generate income, but will start operating at a loss. And this means minus about $ 3 billion, which the "aggressor" pays.