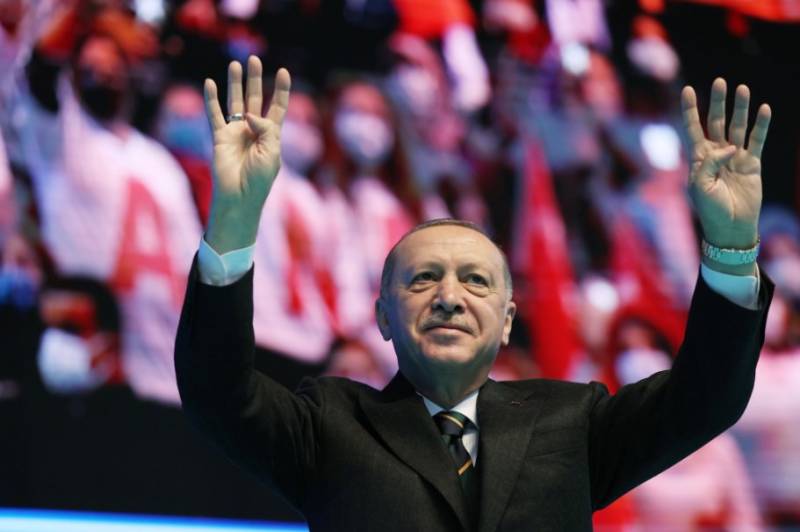 Since 2016, Putin and Erdogan can be considered partners. And this partnership was secured by a contract for the supply of S-400 anti-aircraft missile systems to Turkey.
Renaud Girard argues in an article published by the French newspaper Le Figaro about why the Turkish "sultan" began to support Ukraine, causing the Kremlin's displeasure.
The French media notes that before that, Moscow and Ankara had established effective cooperation in the Middle East and North Africa. According to the publication, Moscow and Ankara have divided Libya into two zones of influence - western and eastern. At the same time, they do not focus on the fact that France also did not remain indifferent to Libyan affairs, providing active support to the LNA, unlike Russia, which is in favor of ending the conflict.
Girard also mentions the Astana Agreement concluded between Russia, Turkey and Iran, aimed at resolving the Syrian issue. He notes that Putin even turned a blind eye to the actions of the Turkish military against the Kurds in northern Syria.
But then, suddenly, Erdogan warmly welcomes President of Ukraine Vladimir Zelensky in Istanbul, agrees with him on the production of the latest Turkish drums in Ukraine
drones
Bayraktar TB2 and publicly condemns the "occupation" of Crimea.
In the Kremlin, this behavior of the "Sultan" can be regarded as a betrayal. There is even a feeling that the old and long-forgotten strategic confrontation between Russia and Turkey has resumed.
According to Girard, with this step the Turkish president is simultaneously "killing two birds with one stone." By helping Ukraine, he is helping to mend deteriorating relations with the United States and NATO. At the same time, he takes the country out of Western sanctions, yielding the role of the "villain" to Moscow.
Now we should expect a reciprocal move by Putin. It is unlikely that the Kremlin will limit itself to closing Turkey to Russian tourists. Girard suggests that in response, Moscow may start supporting the Kurds or join the anti-Turkish axis Israel-Greece-Cyprus.