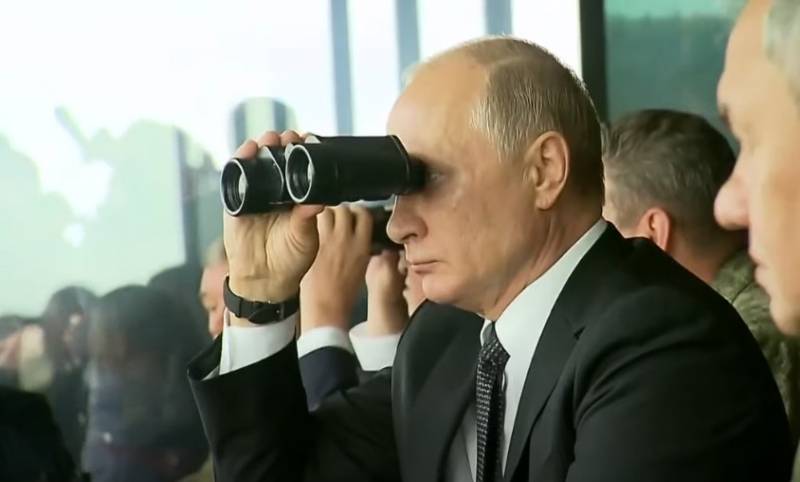 Russia is concentrating significant forces on the Ukrainian border, clearly preparing to invade the territory of a neighboring state. But even if this does not happen, the Kremlin will still benefit. This is the conclusion reached by the German magazine Der Tagesspiegel.
Putin has concentrated large forces on the Ukrainian border, the newspaper writes. According to some reports, there are about 80 Russian soldiers, who, in the event of an invasion, will be supported by a 30-strong group of "separatists" from the unrecognized republics of Donbass.
In the US and Europe, they can only guess what Putin is up to, because there is no data available. Maybe he is just showing strength, or he can prepare for war. The first version is supported by the fact that the intelligence of the United States and Britain does not record the occupation of the initial positions for the attack by the Russian troops. However, the Russian army can quickly deploy, followed by an invasion.
If this is just a show of force, then Putin will use it for psychological pressure on Kiev, persuading it to accept Moscow's position on resolving the situation in Donbass. The Kremlin is demanding that Ukraine grant autonomy to Donetsk and Luhansk, and such demands, backed by the threat of invasion, could bring good fortune.
In this situation, Putin once again shows himself to be a cold-blooded player, calculating all moves in advance and taking into account risks. He ignores the weak European Union, unable to make independent decisions, let alone fight for Kiev. The US is also unable to threaten Russia, all Biden could do was send 500 soldiers to Europe.
The German edition writes the following:
Knowing that he has the best cards in his hands, Putin beats the United States, the EU and Britain without a fight, since he alone is the most decisive of all combined. The result will be a weakened Ukraine, a humiliated EU and Biden, seated at the negotiating table.