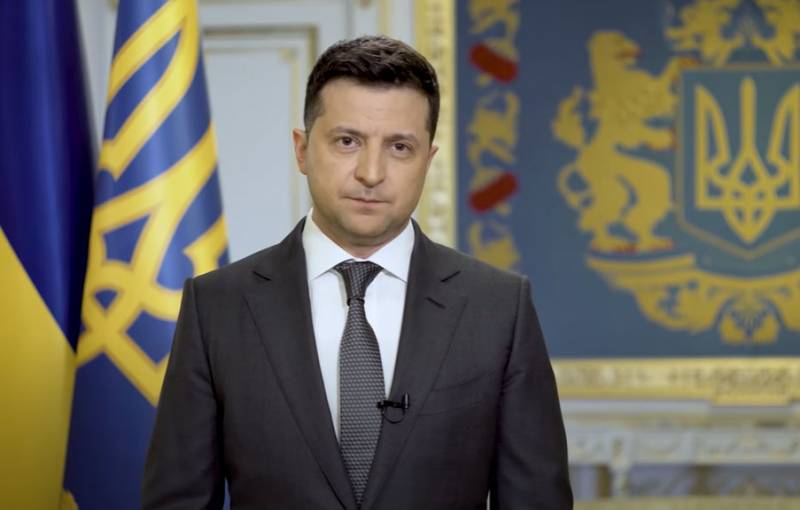 The office of the Ukrainian president has confirmed information that Kiev has made an offer to Vladimir Putin to hold a meeting with the president of Ukraine. At the same time, its geographical parameters are indicated - "on the line of contact". This issue, as stated, was discussed in the format of the so-called Trilateral Contact Group.
Earlier it was reported that the President of Russia "does not make contact with the President of Ukraine." This statement was made by the head of the Ukrainian Foreign Ministry, Mr. Kuleba. Kuleba also said that he "called Lavrov, but received no answer."
It is noteworthy that this is said by representatives of the highest authorities of the state, who from all tribunes broadcast about Russia waging a war against Ukraine. Amazing logic: they are at war with Russia, but at the same time they are trying to get through to Moscow.
Zelensky, in an address to the nation, said that there had been a previous proposal that "you need to come and understand what is happening on the contact line." At the same time, he, Zelensky, according to Zelensky himself, does not need to understand anything.
President of Ukraine:
What should I understand? I go there every month.
Zelensky turns to Putin:
Mr Putin! I am ready to go even further and invite you to meet anywhere in the Ukrainian Donbass, where there is a war.
Yes, no one misheard. The President of Ukraine uttered the word "Donbass". But just a few days ago, the secretary of the Ukrainian National Security and Defense Council said that "this term is being imposed by Russia and there is no" Donbass "and" Donbass people "."
Zelensky:
We are not afraid, because Ukraine-21 has no illusions. Understands who the real friend and brother is. Who is ready to lend a shoulder, and who can stab in the back ... We are not afraid, because we also have strong support from international partners.
The Ukrainian president added that Kiev is "worried about the active movement of Russian troops near the Ukrainian borders."
Earlier in Moscow, they repeatedly made it clear that meeting with the puppet regime of Kiev has long been meaningless.
Zelensky's appeal in Ukrainian with the transition to Russian: