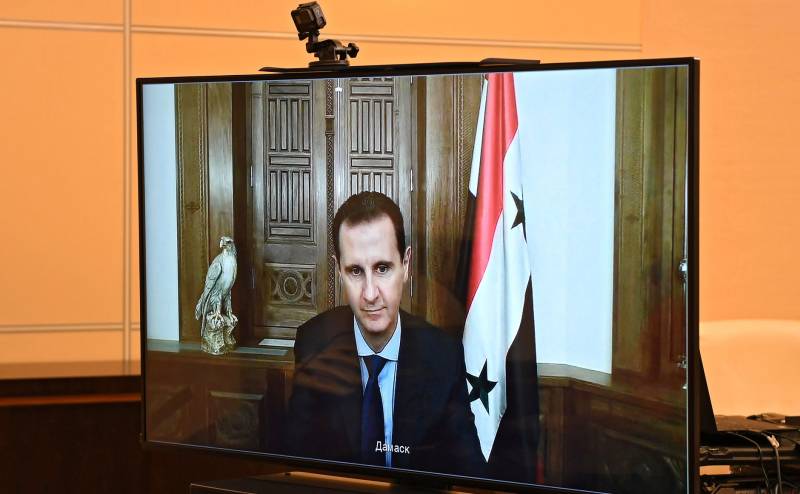 After the Czech demarche with Petrov and Boshirov, it became clear that the Western fantasy in terms of finding solutions to accuse opponents and the reasons for introducing new sanctions had run out. However, as it turns out, the bottom was broken this time too.
According to Syrian news sources, the Organization for the Prohibition of Chemical
weapons
(OPCW) is preparing to vote this week to impose "tough sanctions against the Syrian regime." The reports say that the sanctions against "the Assad regime for the use of chemical weapons will be unprecedented."
Against the background of
stories
with Petrov and Boshirov, who allegedly blew up a military warehouse in the Czech Republic and poisoned the Skripals in Britain, the emergence of information about "the use of chemical weapons by Bashar al-Assad" looks like the ultimate absurdity of the collective West. One gets the impression that in Europe and overseas they have even stopped inventing something, but simply use the same "skeletons in the closet" over and over again, putting them on display for any reason.
The formula is something like this: If not Boshirov and Petrov, then Assad with chemical weapons ... Or all of this is possible.
Recall that the West decided to recall the events of 3 years ago in one of the suburbs of Damascus - Duma. In the United States and Britain, referring to the controlled structure * White Helmets, affiliated with the terrorist organization Jabhat al-Nusra (* banned in Russia), they said that allegedly Syrian Air Force planes had dropped bombs with toxic substances on Duma. Shots began to flash in which the residents of the Duma, including children, were poured with water from the hoses.
Then it turned out that there was no evidence of the use of chemical weapons by the SAR troops, and the footage turned out to be staged at all. Several participants in that production themselves said that they were simply promised money and food for participation.
And now in the West, apparently, they decided that those revelations were forgotten in the world, and therefore they are again pushing the OPCW to a decision on sanctions against Damascus. The same OPCW, which was the first to report on the export of chemical weapons from the territories controlled by the official authorities of Syria. For this, the functionaries of the organization even received the Nobel Peace Prize. So now, will the prize be returned or will they finally admit that they are operating on speculation and are under pressure from London and Washington?