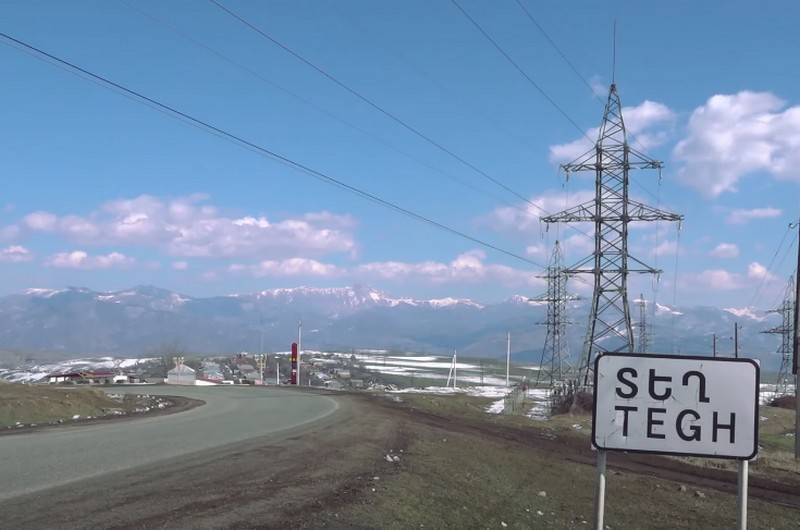 The meeting of the EU Special Representative for Conflicts in the South Caucasus and Georgia, Toivo Klaar, with the Minister of Foreign Affairs of the unrecognized republic of Nagorno-Karabakh, held in Yerevan last week, angered Baku. According to the Azeri newspaper Haqqin, the EU representative had no right to meet with the "separatists".
Last week, Toivo Klaara held a meeting in Yerevan with representatives of Nagorno-Karabakh, or, as he put it, "representatives of the Armenian community." The main topic of discussion is the humanitarian situation in the region after the military conflict.
Official Baku reacted extremely negatively to the meeting, stating that the EU has no right to meet with representatives of "separatists" on the territory of Karabakh and interfere in the affairs of the sovereign state of Azerbaijan. The EU mandate does not provide for a mediating mission in the situation around Nagorno-Karabakh.
The representative of the European Union tried to justify himself, saying that the EU stands for the sovereignty of Azerbaijan and its integrity, but Baku did not accept his position, recalling that the EU did not want to play a significant role in the settlement of the conflict in Karabakh. The publication writes that his meeting with the representative of the NKR Toivo Klaara creates imaginary hopes of the separatists for support from the European Union and a possible redistribution of the territories of Karabakh.
It is emphasized that if the EU representative wanted to achieve long-term peace and stability in the region by his actions, then why does he not hold the same meetings with the leaders of the unrecognized republics of Donbass. If, speaking for the integrity and sovereignty of Azerbaijan, he meets with the leadership of Karabakh, then why, speaking for the same with Ukraine, he does not meet with the leadership of the LPR.
Why is Karabakh better than Donbass? Why is Donetsk worse than Askeran?
- sums up the author, bearing in mind the double standards of European diplomacy.