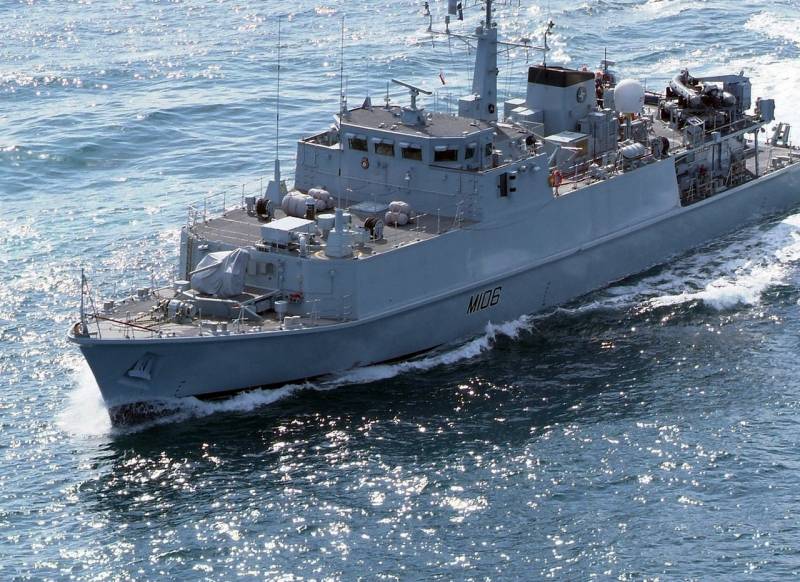 The naval forces of Ukraine can be replenished with minesweepers. According to the Ukrainian military portal, Kiev will already enter negotiations on the purchase of mine defense ships.
According to reports, the Navy can replenish its composition with British minesweepers of the Sandown type, a series of which became part of the Royal
fleet
Great Britain from 1989 to 2001. As follows from the publication, ships are planned for purchase precisely from the presence of the British Navy, and not a new building. In total, they want to purchase two mine action ships in Kiev.
Since Ukraine does not have its own funds for the purchase, the minesweepers will also be purchased at the expense of a loan that will be provided to the Ukrainian Navy by all that Great Britain. The cost of the proposed purchase has not been disclosed.
It is noted that minesweepers of the Sandown type are in service not only with Great Britain, but also with two other countries - Estonia and Saudi Arabia. The naval forces of each of these countries are armed with three minesweepers of this project.
A feature of these ships is the absence of the possibility of trawling, the main purpose is to search for and destroy sea mines using remotely controlled search vehicles.
Performance characteristics of Sandown-class anti-mine ships: full displacement - 484 tons, length - 52,6 meters, width - 10,5 meters, draft - 2,4 meters. Installed 2 diesels Paxman Valenta 6RP200E with electric drive, diesel speed - up to 13 knots, on electric traction - 6,5 knots.
Armament - anti-aircraft machine gun of 30 mm caliber, 7,62 mm machine guns. Special equipment for finding mines, including a towed GAS.