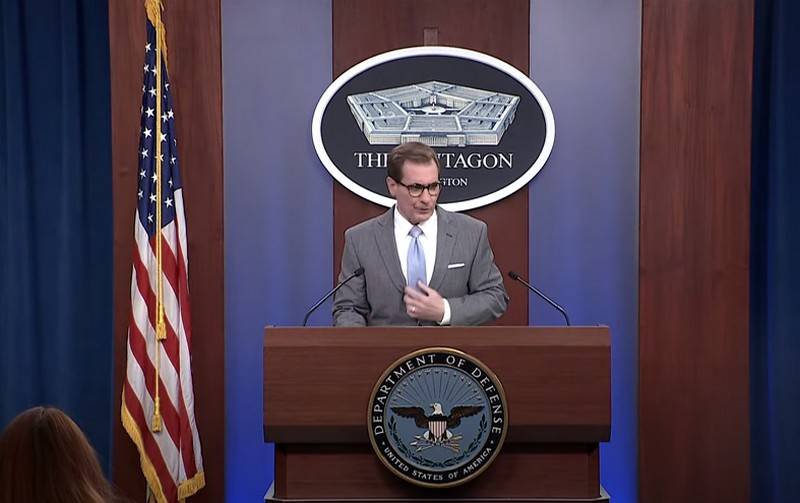 The Pentagon still does not understand Russia's intentions towards Ukraine and calls on it to "clarify" them. This was stated by the spokesman for the US Department of Defense John Kirby.
Despite repeated statements by the Russian Ministry of Defense that Russia is not hatching any plans to attack Ukraine, and the redeployment of army units is associated with a control check during the winter period, this does not reach the Americans. Another accusation against Moscow was made by Pentagon press secretary John Kirby, who called on Russia to stop provocations near the Ukrainian borders and finally explain why the Russian army is concentrated near Ukraine.
Kirby said that while Moscow attributes this to the teachings, it is "not obvious" to Washington. Probably, in order to become "obvious", the Russian army should be withdrawn altogether beyond the Urals or to Siberia. And even then in the USA they will find something to cling to.
The State Department echoes the Pentagon, which demanded to urgently open the sections of the Black Sea closed by the Russian military and provide Ukrainian ships with free passage to the Sea of ​​Azov. There is a feeling that the American Foreign Ministry, apart from the Kerch Strait, knows nothing more about the Black Sea, since all their demands are related to the passage to and from the Sea of ​​Azov.
The fact that Russia has blocked off areas of the sea that have nothing to do with the strait does not bother the United States, the main thing is to demand the opening of free shipping in the Kerch Strait, which no one has ever closed. Kiev is also adding fuel to the fire, relentlessly complaining about Moscow, allegedly oppressing not only the Ukrainian Navy, but also blocking merchant ships.