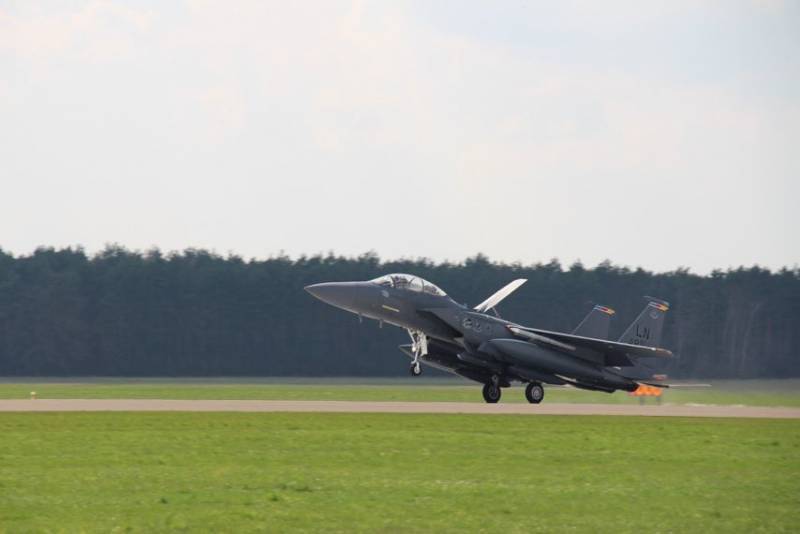 Several dozen American fighters were deployed to Poland on Monday. As stated in the European Command of the US Armed Forces, the redeployment of the military
aviation
US Air Force conducted as part of an exercise.
The appearance of American fighters in Poland delighted, first of all, the Minister of Defense of the Republic, Mariusz Blaszczak, who has always advocated an increase in the American military presence in the country. The minister made a note on his Twitter page, where he noted that the US Air Force is practicing a rapid airlift of aviation in Europe using Polish airfields.
It is not hard to guess against whom the air transfer is being practiced, if the airfields of Poland are as close as possible to Russian territory. Moreover, all US statements about "strengthening the security" of the countries of Eastern Europe are always directed against Russia.
In total, several dozen F-15 and F-16 fighters were redeployed to Poland, without specifying the exact number.
The appearance of so many US fighters in Poland made Kiev happy, hoping for American help against "aggressive Russia," but then the Pentagon intervened and dispelled all illusions. US military spokesman John Kirby said that the redeployment of aviation is not a US response to the situation around Ukraine, it is just an exercise.
It is not yet known how long the American planes will be in Poland.