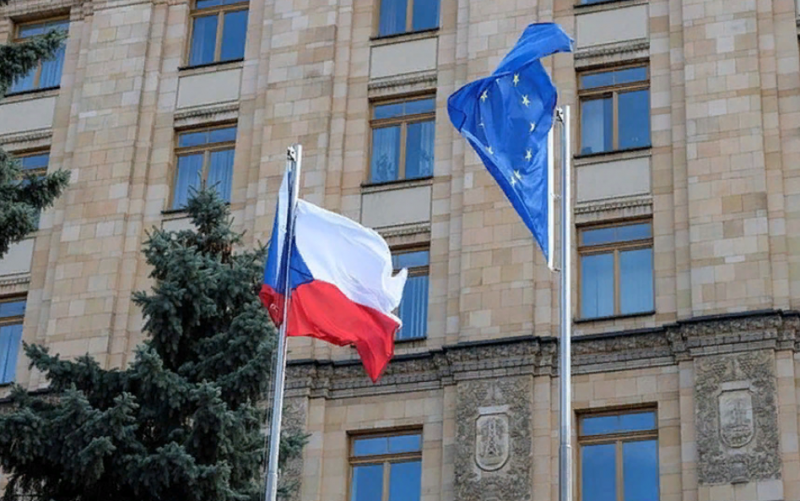 The statements of the Czech authorities about the alleged involvement of Russia in the explosion in Vbretitsa raises many questions, writes Czech political scientist Piotr Drulak in an article for the Časopis argument. If Russian interference is proven, this could lead to a break in relations between the countries.
Prague accused Moscow of involvement in the explosion at an ammunition depot in Vrbetica and expelled 18 Russian diplomats. In response, Russia expelled 20 employees of the Czech embassy in Moscow. These actions have already led to a cooling of relations, but they can also lead to a complete rupture.
The Czech Republic says there is evidence of the presence in the region where the military depot was located, of two agents of the Russian GRU, but hides the rest of the evidence, including from Czech citizens. The available information released by the government raises reasonable suspicions.
The author especially notes the emergence of information about the alleged involvement of Russian spies only in 2021. Why the authorities were silent for 7 years, and now they decided to talk about it, he asks. By the way, despite the questions asked, he himself is convinced that there were definitely Russian spies at the scene of the explosion, but for some reason there are no details.
Drulak writes that relations between Russia and the United States are aggravating, Russia continues to "put pressure" on Ukraine, and in the Czech Republic itself there are disputes over who will build the power unit of the Dukovany nuclear power plant. Then, all of a sudden, the information "pops up" that the Russians were involved in the explosion in 2014. Against this background, it is possible to guarantee an anti-Russian position not only of the Czech Republic itself, but also of the rest of Europe.
The author demands that the Czech authorities disclose the details of the case, as well as the involvement of the intelligence services of the United States and European countries.