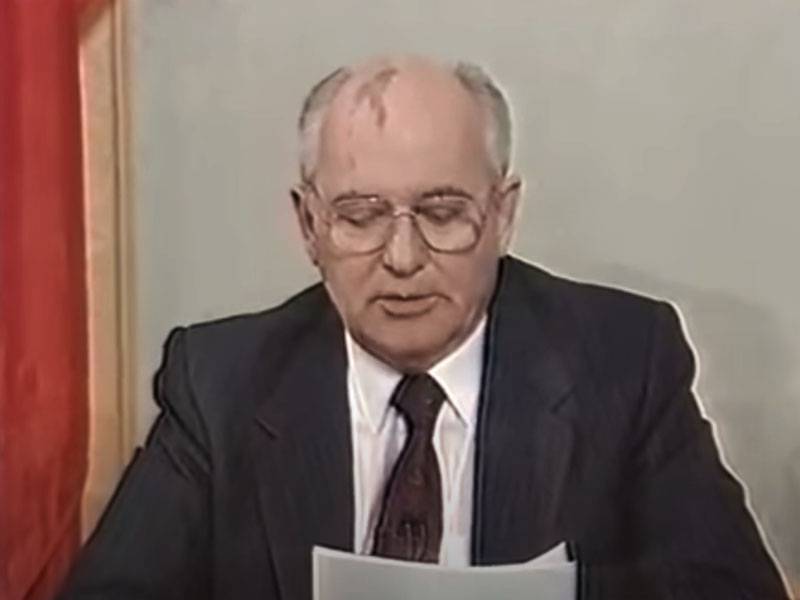 This year marks exactly 30 years since the collapse of the Soviet Union. Hundreds of articles, books have been written about the causes and consequences of that event, dozens of documentaries and pseudo-documentaries have been shot. At the same time, there are no fewer questions.
For any adequate person, it remains a mystery how it happened that a superpower with one of the most powerful armies in the world, with the State Security Committee, which was considered an all-powerful special service, not only took the path of collapse, but really plunged into oblivion. How did it happen that the representatives of the high command, who took the oath to serve the Fatherland, at least turned a blind eye to the destructive processes that began in the country before 1991 and which were acquiring an avalanche-like character.
There are even more questions when it comes to discussing the issue of the population's reaction. For the overwhelming majority of Soviet citizens, the collapse of the USSR became a tub of cold water. People came to the referendum, casting their votes for the preservation of the unity of the Motherland. But the top management decided everything for themselves long ago, having decided on the political future.
The Day channel has a story about this release, the central figure of which is a veteran of the Soviet and Russian special services, a man who served in the KGB and the FSB - retired colonel Alexander Platonov.
Alexander Platonov:
We, the employees of the state security bodies at Lubyanka, did not just observe the disintegration processes. We took measures to prevent this from happening.
According to Platonov, the process of collapse began even before Gorbachev came to power.
The guest of the broadcast talks about the events of the 1980s, including the strange behavior of Mikhail Gorbachev during his business trip to Canada.
The plot tells about the role of the CIA in the operation and processes for the collapse of the Soviet Union: