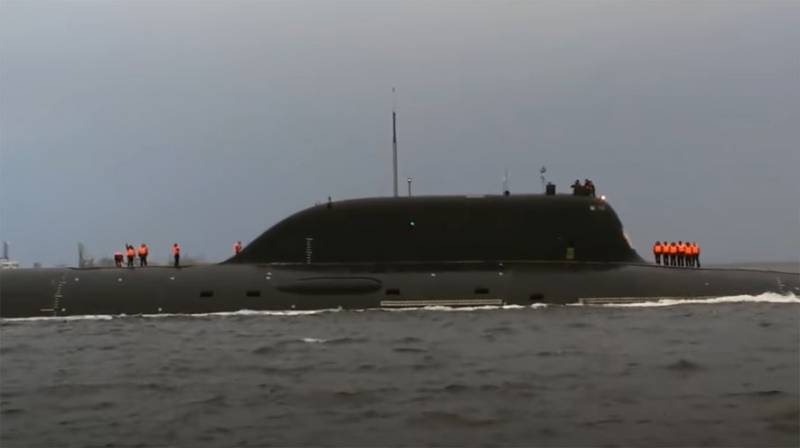 Multiple rocket launches are capable of causing tremendous damage to enemy positions and infrastructure. Such launches can be carried out by Russian submarines belonging to the 885M Yasen-M project. We are talking about salvo missile launches with the use of the "Caliber" missile (meaning the modification of the submarine-based missile - "Caliber-PL") and "Onyx".
Information Agency
TASS
citing an industry source, reports that the Kazan nuclear submarine belonging to the aforementioned project carried out a salvo launch of missiles during state tests. The missiles came out of the VPU (vertical launcher) and the torpedo tube.
A cruise missile "Caliber" was reportedly launched from the VPU, and "Onyx" from the torpedo tube. The first successfully hit the coastal target, the second - the sea one. If the launches were carried out in this way, then the compliance of the parameters of the missiles with the dimensions of the launchers (primarily the torpedo tube, of course) raises questions.
Tests of this kind of missile salvo were considered successful.
For your information:
Nuclear submarine missile cruiser K-561 "Kazan" is preparing to be handed over to the Russian Navy. This is expected to happen in the summer of 2021. This is a multipurpose nuclear submarine with cruise missiles belonging to the 4th generation of submarines. The developer of the Project 885M submarines is the Malakhit Design Bureau. The submarine is capable of going to a depth of 600 m, and the autonomy of navigation is about 100 days. The underwater displacement of Kazan and other APRKs of this project is 13,8 thousand tons. Crew - 64 people. In the future, the submarine can be armed with "Zircons", as previously reported in open sources.