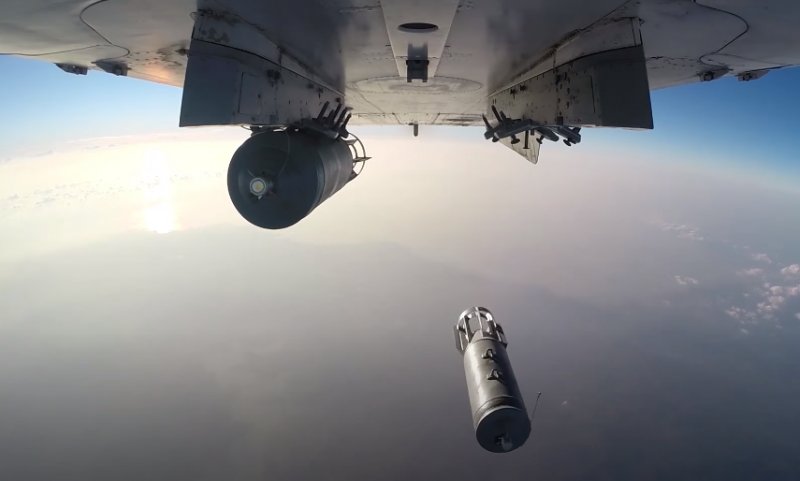 Russian Aerospace Forces continue to destroy militants in Syria. According to the Center for the Reconciliation of Warring Parties in Syria, the Russian military
aviation
hit a terrorist base near Palmyra.
Aerospace forces attacked a disguised militant base northeast of Palmyra. Information about the base was provided by intelligence, according to information in the hideout of the terrorists, groups were formed to carry out actions in various regions of Syria, and was also stored
weapon
and explosives. The military does not provide details, but it is reported that the militant base was well disguised.
However, the information about her was obtained by the command of the group, and after confirming the information, an order was given to strike. How many planes were involved in the raid is not reported, but the strike resulted in the destruction of up to 200 militants, 24 vehicles with heavy machine guns installed and the destruction of two shelters. Judging by the force of the explosions that sounded after the use of weapons by aviation, about 500 kg of explosives detonated.
According to
"Interfax"
militants in the province were preparing to carry out terrorist attacks and a series of attacks on government agencies throughout Syria in order to destabilize the situation ahead of the presidential elections, which are scheduled for May this year.
Given that some countries, such as the United States and Turkey, do not need a peaceful and prosperous Syria, from which it will be impossible to pump oil and other resources, we can expect an even greater activation of the militants associated with these countries. It is not excluded that the Russian aviation will have a lot of work before the elections.