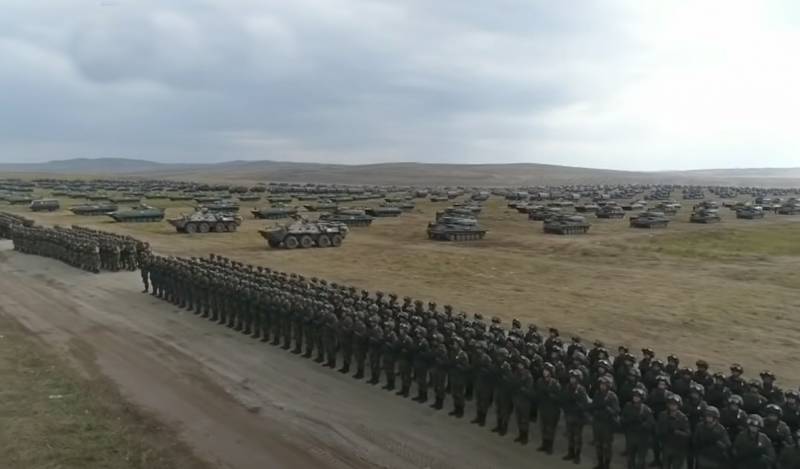 The recent deployment of 80 Russian troops on the border with Ukraine has raised heightened international concern about the potential threat of war. But is it worth fearing?
This question was asked in the Greek press. As the Army Now columnist points out, "in recent years, publications have not been interested in the hostilities in Donbass," until their recent intensification. According to the author, Russia may agree to further exacerbate the situation for several reasons.
First, after the election of Joe Biden as president of the United States, a deterioration in relations between Moscow and Washington was expected:
Russia's actions in eastern Ukraine are a way to prove its sovereignty.
Secondly, recently the topic of Ukraine's accession to NATO has been raised again:
While this is unlikely in the near future, Moscow intends to demonstrate categorical opposition.
Third, Ukrainian President Volodymyr Zelensky has stepped up efforts since February last year to reduce the influence of pro-Russian politicians and oligarchic forces in Ukraine:
This is evidenced by the repression against Viktor Medvedchuk, one of the leaders of the opposition and a close friend of Putin.
Fourth, Moscow has not yet been able to solve the problems with the water supply of Crimea, which it promised to do by the summer of 2021. Over the years of the blockade, according to the author, Russia has already had to spend $ 23 billion.
Fifth, Turkey has increased its support for Ukraine, in particular, it has installed drones there, which have proven themselves in Nagorno-Karabakh. Ankara's growing influence worries Russia.
However, despite escalating tensions and a full-scale Russian invasion of Ukraine, a new conflict remains unlikely. The cost of a Russian intervention like the one in Crimea will be very high, especially in the run-up to the decisive Duma elections this September.
- says the Greek observer, not expecting the escalation of the conflict.
At the same time, in his words, in the event of a war, the West does not intend to provide military support to Ukraine:
The same thing happened when Russia invaded Crimea in 2014. So Kiev will have to cope with this on its own.