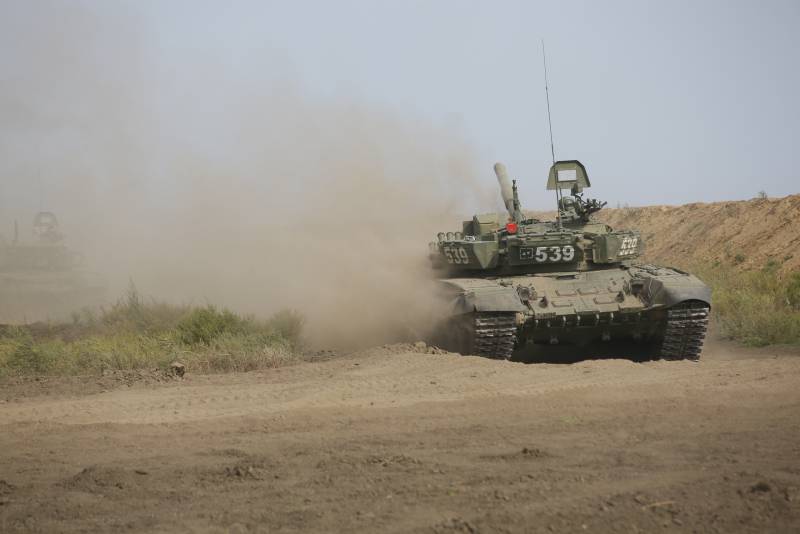 The European media continues to actively discuss the topic related to checking the combat readiness of Russian troops. In the West, the movement of the RF Armed Forces on the western borders of the country is considered either "preparation for the invasion of Ukraine" or "the Kremlin's flexing its muscles before possible negotiations with Biden."
The situation is being discussed in the German press as well. The major German edition FAZ, commenting on the events of recent weeks, indicates that NATO is talking about a "military crisis".
From the material:
No one in NATO believes Moscow's words about a planned combat readiness test. The Kremlin is once again distorting reality by moving tens of thousands of its military to the Ukrainian borders, ships from other waters to the Black Sea.
At the same time, the German author writes that words are being heard from the United States to Kiev about the need to maintain restraint and not give in to panic. It was noted that the head of the Pentagon Lloyd Austin announced "support for Ukraine", but more often in the West the phrase is heard that NATO will not fight with Russia because of Ukraine.
From the article:
In fact, this means a directive from the United States and NATO for Kiev: Do nothing! And what else can NATO say to Kiev? The alliance does not have many opportunities with regard to Ukraine versus Russia. Ukraine is a NATO partner, but nothing more.
The German press notes that NATO is "giving in to Russia in Ukraine."
The German media urge EU officials to act, who "could help Ukraine with anti-Russian sanctions." In particular, it is proposed to introduce economic sanctions for the alleged closure of the Azov Sea by Russia. Earlier, statements that the Russian Federation had closed the Kerch Strait for a long time were called false in Moscow.