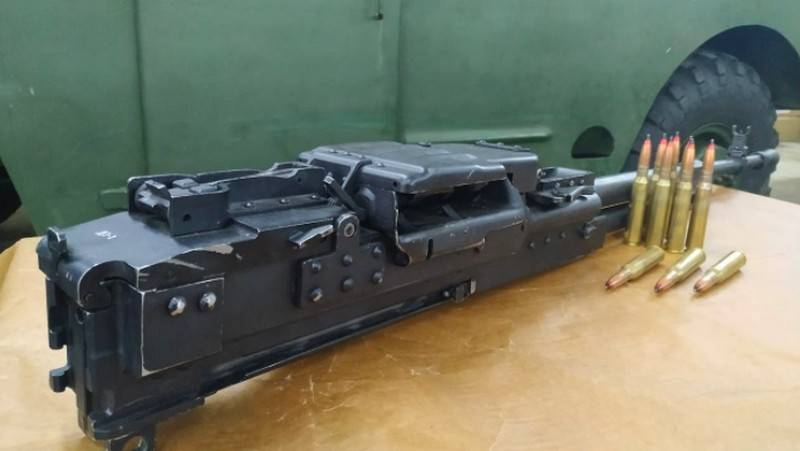 The Mayak plant in Kiev, which developed and produces the Molot mortar, nicknamed the "destroyer of the Armed Forces of Ukraine," announced the start of testing an infantry version of the KT-12,7 heavy machine gun. This was reported by the press service of the enterprise.
As previously reported, the new Ukrainian machine gun is a modernization of the famous Soviet heavy machine gun NSVT (NSV 12,7 "Utes"). According to the Mayak developers, the new machine gun was created according to the most modern Western standards. Moreover, in the development of the Ukrainians were helped by two
weapons
companies: from the USA - Bartlein Barrels Inc. and the UK - ARS Ballistics.
The most important thing that is emphasized in Kiev is that in terms of its characteristics, the KT-12,7 surpasses the "competitors" of Kazakhstan and Russian production, as well as Western counterparts. In general, they will not die from modesty in Ukraine. The only thing you need to warn potential buyers about is to be careful. The previous modernization of the Soviet mortar carried out in Ukraine, despite loud slogans about "the world's best weapon", led to very deplorable results.
Field trials of the machine gun are scheduled for the summer, based on their results, a decision will be made to put the weapon into service with the Armed Forces of Ukraine.
By the way, "Mayak" is also working on the Ukrainian version of the Soviet heavy machine gun KPV of 14,5 mm caliber. Also, probably, there will be no analogues.