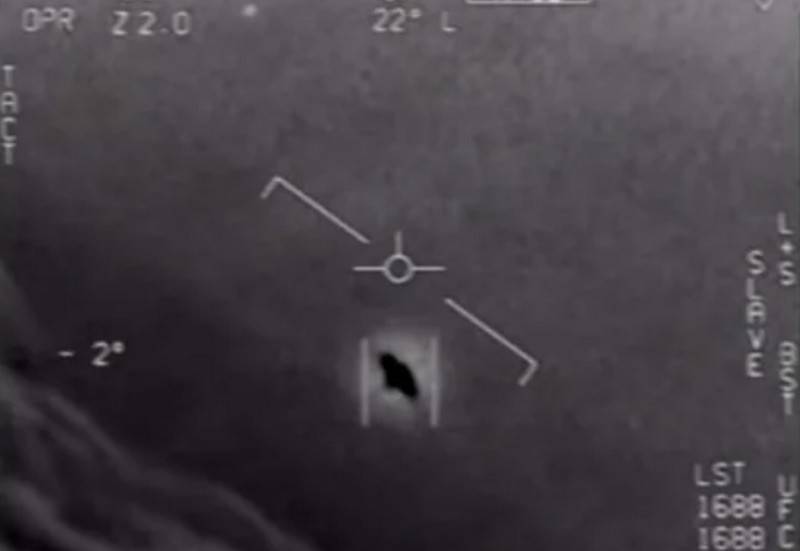 The Pentagon has recognized the authenticity of the video with unidentified flying objects, filmed in 2019 from the American destroyer USS Russell and initially classified. According to Fox News, this is not the first time the US military has confirmed the authenticity of UFO videos.
In 2019, the crew of the US Navy destroyer USS Russell filmed a pyramidal object flying over the ship. The incident took place at night in the San Diego area. In addition to the unidentified "pyramid", three more spherical aircraft were recorded.
Despite claims that it could have been weather balloons, the military continues to claim that the movements of the vehicles were "meaningful." The authenticity of the pictures was also confirmed at the Pentagon, although they did it in a very original way. According to the press secretary of the department, Susan Gough, these pictures were indeed taken by sailors from the destroyer and the Pentagon confirms their authenticity, but there is not a word about the fact that they are "flying saucers". At the same time, it is noted that such meetings are not the first for the American military.
I confirm that the aforementioned photos and videos were made by the sailors of the US Navy
Gough said.
Fox News claims that UFOs literally flooded US airspace, fly there with impunity, and the US military cannot do anything, because they simply "cannot keep up with them."
Meanwhile, it is not the first time that the Pentagon has announced the appearance of UFOs near US military facilities, as well as ships and aircraft. All cases are recorded, added a spokesman for the US Department of Defense.