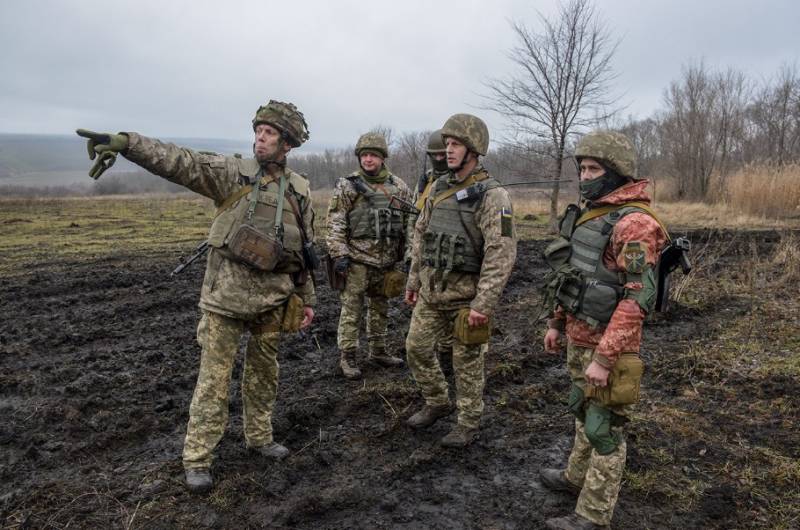 The servicemen of the Armed Forces of Ukraine have not had their salaries raised for more than two years. But the factor of material incentives in the Ukrainian army is one of the most important.
This was stated by the ex-commander of the airborne assault troops of the Armed Forces of Ukraine, and now the People's Deputy of the Verkhovna Rada, Mikhail Zabrodsky, in an interview with the Ukrainian TV channel "Espresso".
In an interview with reporters, the Ukrainian deputy spoke about the "deplorable state" of the Armed Forces of Ukraine.
I would not like to use such a categorical formulation as "demoralization", but, of course, facts that do not contribute to raising the morale of the army should not be overlooked.
- the retired military man sounds the alarm.
His comparison of social packages in the Armed Forces of Ukraine with the armies of the leading countries of the world is not in favor of Ukraine. Therefore, he considers the monetary allowance "partial compensation" for the material benefits lost by soldiers and officers. At the same time, Zabrodsky notes that an increase in salaries in the Armed Forces of Ukraine, as well as other additional defense spending, is not provided by the budget in the near future. The deputy of the Verkhovna Rada also draws attention to the fact that for the second year in a row the state order for the Armed Forces of Ukraine is on the verge of collapse.
Earlier in the press it was reported that in one of the brigades of the Armed Forces of Ukraine, stationed in Donbass, about 40 servicemen were sent to the hospital with a diagnosis of dysentery. Presumably, the reason was their use of water, the quality of which did not meet sanitary standards.