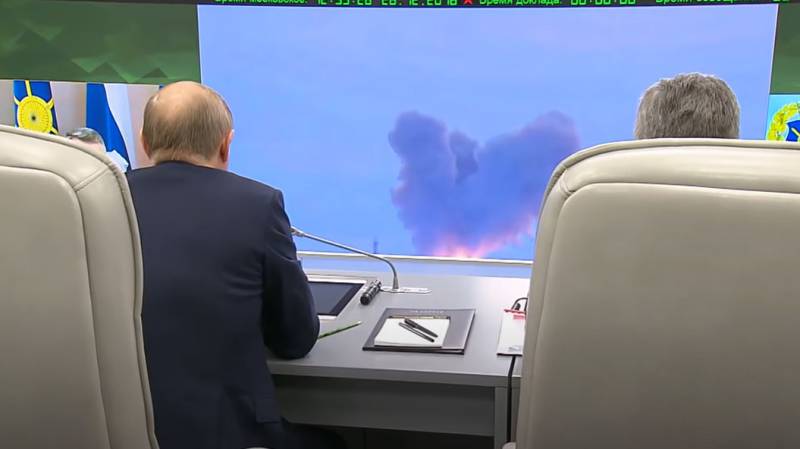 Putin and Shoigu observe the test launch of the Avangard hypersonic complex
Western military observer John Keller publishes material on the network, which examines the situation with attempts to create a hypersonic
weapon
... It should be recalled that some time ago in the United States there was a fiasco in the tests of an air-launched hypersonic missile system.
John Keller of the military-themed publication MAE writes that Russia had hypersonic missile systems a few years ago. At the same time, the military observer notes that "in the United States, no efforts were made at all to create hypersonic weapons, and after they appeared in Russia, they are trying to force events."
From the material:
Did the US need hypersonic weapons? It's not that important anymore. The main thing is different. The thought that one Russian hypersonic missile, even without a nuclear warhead, could destroy an aircraft carrier at speeds exceeding Mach 5, was enough to make Washington think, scare Pentagon analysts and the American military themselves. This thought is no longer giving rest to the Pentagon.
As noted, now the United States has 70 different programs at once, in which hypersonic weapons are mentioned in one way or another. They are calculated for the period up to 2024. So far, about 15 billion dollars have been allocated for their implementation. But, as the Western author points out, full-fledged work on hypersonic weapons in the United States began only in 2019-2020, when Russia already had such weapons in service.
Earlier in the Western media it was suggested that Biden announced the introduction of a nationwide emergency in the United States "due to the fact that Putin reminded him of the existence of weapons in Russia, which are not in the United States." Allegedly, the US President considered these words "a direct threat from Moscow."