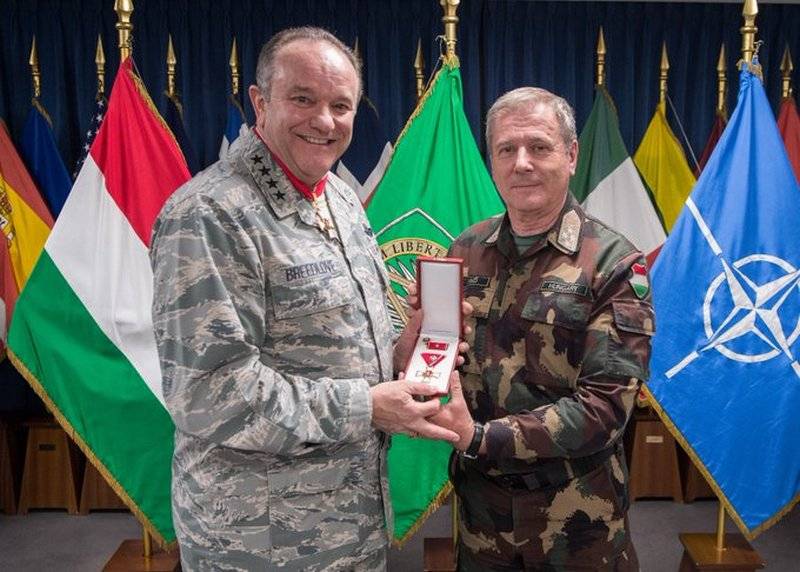 While Ukrainian politicians at various shows menacingly puff their cheeks and threaten Russia with "help" from the US and NATO, the Western military is slowly dispelling Kiev's dreams, declaring that "no one will come to a war with Russia, if it happens." The corresponding statement was made by the US Air Force General Philip Breedlove.
Of course, speaking for the Ukrainian media, the representatives of the United States and NATO cannot directly say that the West will throw Ukraine alone against Russia, but the meaning is something like this: of course we will provide assistance, but what exactly it will consist of and from whom it will come is unknown.
That's how Breedlove is. He warned that the consequences for Ukraine in the event of a war with Russia would be "severe", since Moscow could use the entire range of its weapons, which it had not used before. Speaking about assistance to Ukraine, the general refused to name specific countries that could provide it, limiting himself to general phrases about the United States and NATO.
The most important thing is that the American general tried to convey to the Ukrainians - Ukraine is not a battlefield between Moscow and Washington, in case of war it will be a conflict between Russia and Ukraine. Nobody wants to enter into an open military conflict with the Ukrainian neighbor.
Meanwhile, in Ukraine itself, especially in the western regions, young people are not going to fight, preferring to leave the country. For a long time, politicians of a radical persuasion have been paying attention to the corresponding attitude, claiming "the loss of patriotism." According to some local publications, a large majority of young people aged 16 to 30 were in favor of leaving the country in the event of hostilities in eastern Ukraine.